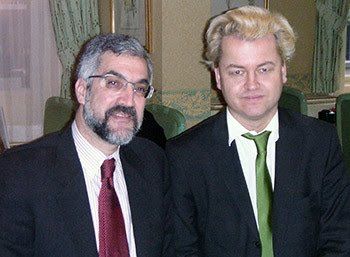 Anti-Islam politician Geert Wilders last year tried to claim between €500,000 and €600,000 as parliamentary expenses for legal fees incurred during a trial for inciting hatred, the Volkskrant said on Saturday.
Sources told the paper Wilders' claim was rejected after discussions between members of parliament's management committee, known as the presidium and on the advice of an accountant.
Parliamentary parties are allowed to submit expenses claims to the presidium if they are for services needed to support their work.
Civil servants and most members of the presidium decided the legal fees for the trial were private expenses. In addition, the claim itself was "not very concrete", the paper said.
Wilders' was represented at his trial by celebrity lawyer Bram Moszkowicz who has since been struck off. The bill was not broken down into daily costs and there was no proper explanation of all the charges, a source told the paper.
One member of the presidium told the paper: "I saw the bill and I thought 'well there is someone who understands about expenses'. There was no supporting evidence. It was an amount between €500,000 and €600,000."
Three other members of the presidium have also confirmed the story, the paper said.