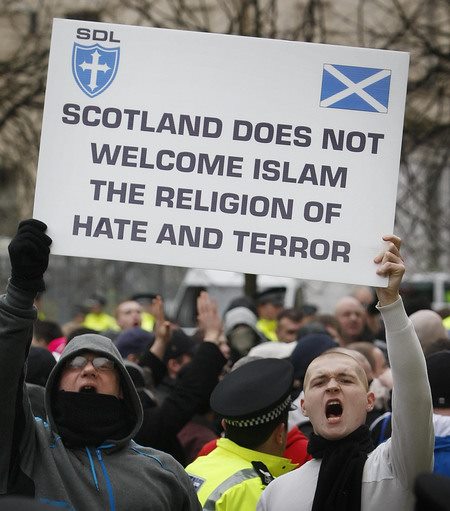 A march by a far-right group has been banned after police said it would have incited violence.
The Scottish Defence League planned to demonstrate in Glasgow on Saturday against what they claim is the cover up of child-grooming gangs operating in Scotland.
But senior officers objected to the march taking place on the grounds that it "may incite or provoke reaction from the local Muslim community".
Yesterday, Glasgow City Council's public procession committee agreed and stopped the parade taking place. Councillor Jim Coleman said: "The march has been refused because of the clear risk to the public and to the peaceful life of the community."
Police Scotland voiced their concerns after monitoring exchanges between SDL members on social media.