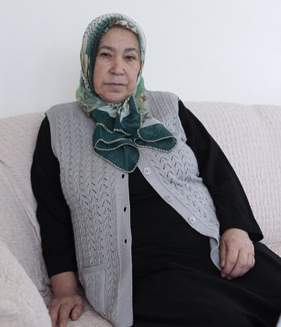 A 60-year-old Muslim woman was seriously injured after being attacked at a bank in Vienna, in an incident which appears to have been motivated by Islamophobia.
Pensioner Selver S. was waiting in a queue to collect her pension at a Bawag bank branch in Schönbrunner Strasse (Meidling) when a man approached her, insulted her and repeatedly shoved her, knocking her to the floor. She was taken to hospital, suffering a spinal injury.
A 40-year-old man was arrested outside the bank shortly afterwards.
Her son Engin told the Heute newspaper that she suffered a lumbar fracture and had to spend seven days in Hanusch hospital. She had to have an operation on her spine and is now being cared for at home by her son.
There have been several incidents where women wearing head scarves have been insulted and attacked in Vienna recently, which comes after frequent stories in the press about young Muslims being radicalized and travelling to Syria to fight alongside Isis.