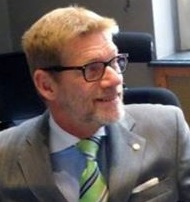 A senior Belgium diplomat specialising in protocol has been arrested for tearing off the full-face veil of a Qatari princess after she asked him for directions.
In the latest example of the difficulties involved in imposing a so-called "burka ban", Jean-Marie Pire did not know the identity of the massively wealthy VIP before attacking her.
She approached him with two other women in broad daylight in central Brussels last week, asking for directions to the famous Grand Place. The kind of full face veils favoured by some Muslim women are banned in Belgium, just as they are in neighbouring countries including France.
"I said I don't talk to anyone if I can't see their face," said Mr Pire. "With this reply, I wanted to make it clear that the veil is banned in Belgium. Because the person asking me a question didn't seem to hear me, I lifted her veil. I know I shouldn't have done that, but what she did wasn't legal either!"
The woman, who has not been named, said she suffered cuts and bruises after her earrings were violently dislodged, along with her veil.