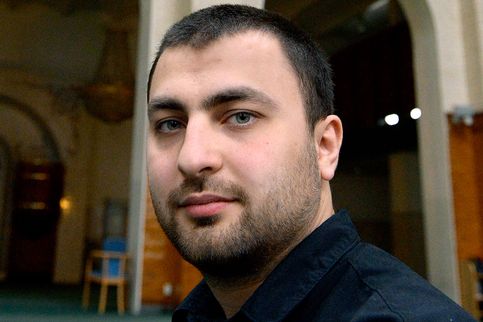 Omar Mustafa, President of Sweden's Islamic Association, speaks to The Local about the recent spate of mosque attacks and the rise of Islamophobia across Sweden.
Sweden has made global headlines this week after unknown suspects torched three mosques in different parts of the country. Coupled with a growing anti-immigrant sentiment flowing from the increasingly popular nationalist Sweden Democrat party, the head of Sweden's Islamic Association says things are getting worse.
"The climate in Sweden is very serious right now and Islamophobia is getting stronger. And it's not just on the internet, this is happening in real life," he tells The Local.
Over a seven-day period, fires broke out in Eslöv, Eskilstuna, and Uppsala, with someone scrawling the words "Go home Muslim shit" on the main door of Uppsala's mosque on Thursday.
"We don't know who has carried out this attack and the police can't find a single suspect. We know the attacks were praised on Islamophobic sites, with many people leaving racist comments directly after the attacks."
He said that there had been fourteen confirmed attacks on mosques over the past twelve months.
"There have been a lot of scary things happening lately, but it's important to remember that there's a lot more happening than the series of attacks this week. Muslim women on the streets of Sweden are getting harrassed almost daily," he added.