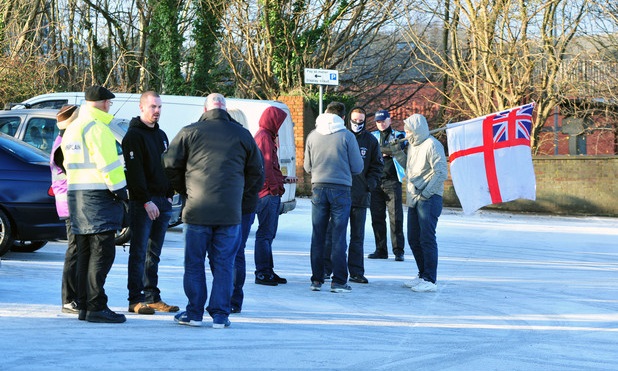 Police massively outnumbered English Defence League protesters their Luton demonstration this morning.
Small numbers of English Defence League supporters appeared at a demonstration against Luton Islamic Centre this morning, which was held at Crawley Road car park.
Despite the group's announcement yesterday evening that the demonstration was "on hold", a few supporters from Northern divisions came out.
They were massively outnumbered by the police.
Luton on Sunday, 31 December 2014
See also "English Defence League demonstration under control", Luton Today, 31 December 2014
And "EDL in Luton, 31 December 2014", Luton Borough Council news report, 31 December 2014