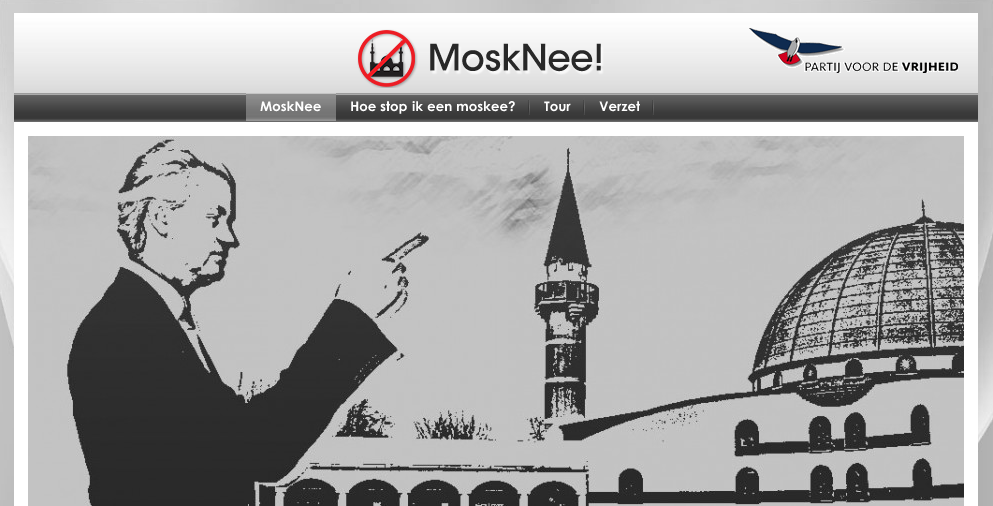 An unidentified man wearing a hoodie placed fireworks in the window of the Selimiye Mosque in Enschede, a city in the Netherlands, on December 14. A few seconds later, the fireworks exploded, breaking the window.
The motives of the perpetrator remain unclear – he has not yet been caught – but mosque board member Sezgin Akman said he suspects the attack was inspired by hatred of Islam. "Maybe someone wanted to tell us we are not welcome," he said, adding the mosque has received several threatening letters in the past.
More than one-third of the Netherlands' 475 mosques have experienced at least one incident of vandalism, threatening letters, attempted arson, the placement of pigs' heads, or other aggressive actions in the past 10 years, according to research by Ineke van der Valk, author of the book Islamophobia and Discrimination.
The Kuba Mosque, in the city of IJmuiden, said it has counted more than 40 such incidents since its founding in 1993.
"Lines like 'go to hell, Muslims' on the wall, graffiti that contains Nazi symbols, pig heads on the doorstep, Molotov cocktails … A lot has happened," said Suleyman Celik, a board member of the Kuba Mosque. "Two years ago, a female visitor who left the building was pelted with beer bottles by men driving by in a car. She broke her teeth and had to go to the hospital."
On June 23, two men shouting racist slogans entered the Kuba Mosque after an argument outside. They threatened to kill those inside, and broke the nose of one of the mosque's board members. They were arrested two days later by police.