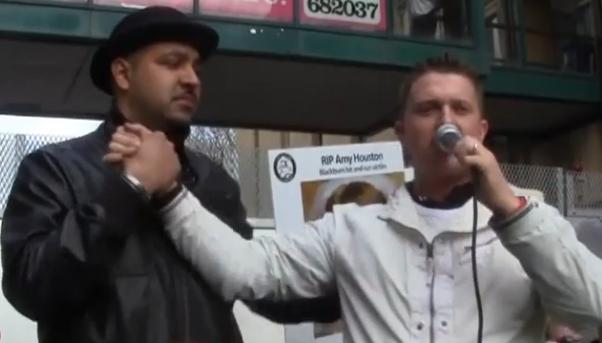 A once-prominent member of the English Defence League (EDL) has been jailed after he went on the run following a violent attempted robbery.
Guramit Singh Kalirai, 31, of Ullswater Crescent in Bramcote, Nottingham, did not turn up to his trial in September. He was found guilty in his absence and sentenced to six-and-a-half years. His two accomplices were jailed.
Appearing at Nottingham Crown Court on Friday, he was sentenced to a further nine months for breaching his bail. Kalirai, who was previously a spokesman for the EDL, was arrested earlier this month in Long Eaton.
During his trial, the jury heard Kalirai and his two accomplices, Andrew Wheelhouse, from Alfreton, Derbyshire, and David Mura, of Stapleford, Nottinghamshire, had raided a shop in May this year. The three men pinned the shop assistant to the ground and made threats to slash his throat if he did not hand over cash.
It's worth recalling that, just before he went on the run, Kalirai travelled to Luton to meet Stephen Lennon and Kevin Carroll, the then leaders of the EDL. Perhaps during the apparently endless round of interviews that have followed Lennon's break with the EDL, someone might like to ask him what he and Carroll discussed with Kalirai at that meeting.