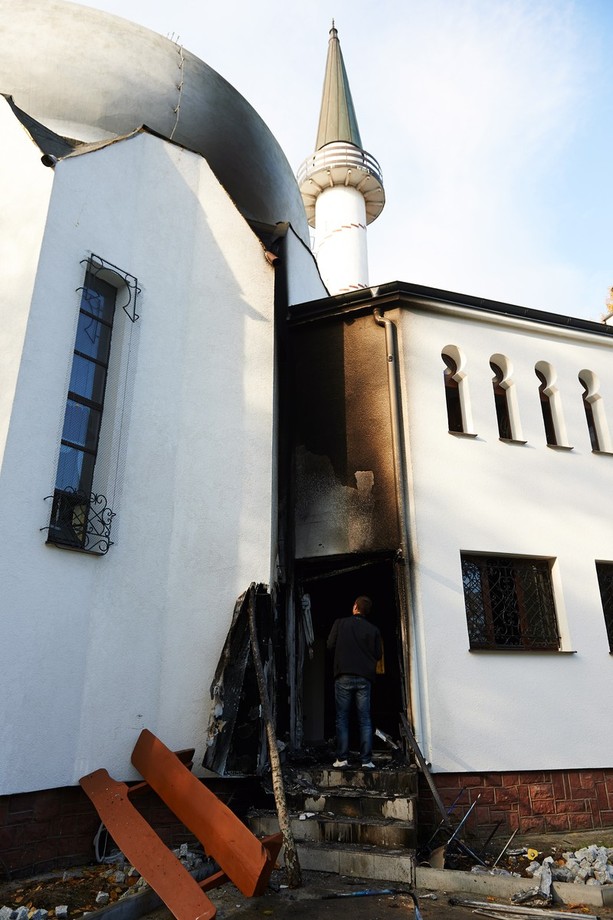 Representatives of the Jewish community of Gdansk, Poland, said the torching of a mosque had "frightening connotations" of the Nazi-inspired Kristallnacht pogroms against Jews.
The association was inescapable, three of the city's Jewish leaders wrote in a statement Thursday. "On the eve of the 75th anniversary of Kristallnacht, during which synagogues were burned in the Free City of Gdansk, the burning of the mosque must bear frightening connotations," the statement said.
Unidentified individuals started the fire early Wednesday morning. It consumed the mosque's door and some of the equipment, resulting in damages to the tune of $16,000.
"In the face of this cowardly act of barbarism, Jews of Gdansk cannot stand idly by," wrote the authors of the statement, Michal Samet, Michal Rucki and Mieczyslaw Abramowicz. "We express our deep indignation against the attack on the temple and the sadness of the fact that it took place in Gdansk."
Dozens of people died in pogroms that broke out in Germany, Austria and Gdansk — then the semi-autonomous free city of Danzig — on November 9, 1938, after Nazi officials and activists encouraged locals to target Jewish homes and businesses as retaliation for the slaying of German diplomat Ernst vom Rath in Paris by a Jewish 17-year-old boy from Hannover, Herschel Grynszpan, whose family had been deported to Poland by Nazi authorities.