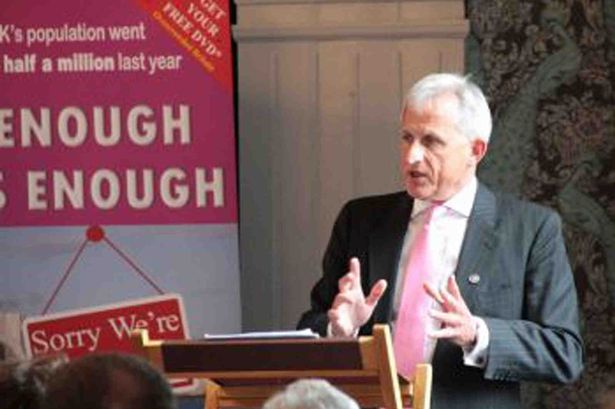 No further action has been taken by Ukip against one of its Welsh parliamentary candidates who condemned diversity and the notion of a multicultural society.
In October the party said that Martyn Ford, who will stand in Swansea West at next May's general election, would be reported to its national executive committee. But now Ukip says there was no need to do that because he had already been given a "final warning" before we raised the contents of a leaflet distributed in the constituency.
The leaflet stated: "Islamic terror. Abuse of our children. The consequence of multiculturalism." It went on to quote critical remarks made by Mr Ford about Muslims, immigration and the "political elite".
A Ukip spokesman said at the time: "This flyer was submitted for approval by the party, but it was deemed inappropriate. It was distributed nonetheless. We will be taking the appropriate action."
We were told Mr Ford would be reported to Ukip's national executive under the party's disciplinary process, but that this was not likely to happen until late November.
Anti-racism campaigner, former Cabinet member and Labour MP for Neath Peter Hain, told us in October: "Condemning diversity and attacking multiculturalism shows just how dangerously out of touch Ukip are with modern Wales.
"The language used on Martyn Ford's official Ukip leaflet is completely unacceptable. Rather than reasoned policies Ukip have opted for poisonous rhetoric aimed at immigrants. The content of Mr Ford's leaflet would not look out of place on something produced by the BNP or National Front.
"That Ukip have refused to suspend Mr Ford for this offensive and inflammatory propaganda is truly shocking. It is clear that despite their attempts at spin, Ukip are a dangerous right-wing party that feeds on hatred and have nothing positive to offer the people and communities of Swansea or Wales."
Swansea West Labour MP Geraint Davies said: "This leaflet has caused enormous concerns and distress among our local communities – no one in Swansea wants the politics of division and hatred that this leaflet represents."
A Ukip spokesman has now told us that no further action will be taken against Mr Ford over the leaflet: "What I didn't know at the time you contacted us was that he had already been given a final warning after concerns were raised.
"We certainly don't condone the contents of the leaflet. He had made some minor changes to it before it was distributed. I believe 5,000 were printed, but few were actually distributed. Nevertheless, one was too many."
Responding to Ukip's latest statement on the position, Mr Hain said: "Ukip have refused to take this issue seriously from the outset.
"Not only have they dismissed Martyn Ford's poisonous rhetoric and allowed him to go unpunished but they went to lengths to suggest that the issue had been escalated to their national executive.
"Their complete indifference towards serious and justified concerns shows just how out of step they are with the values of Welsh people."