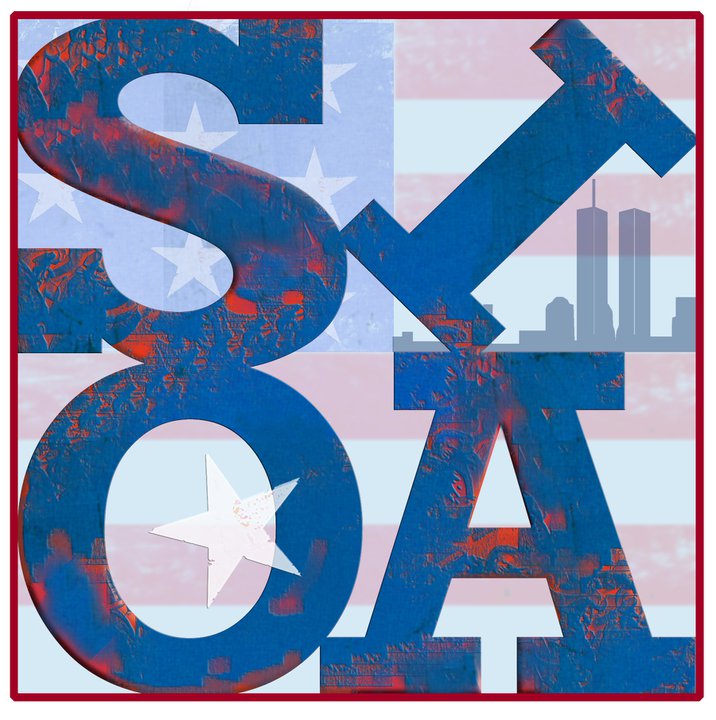 A federal appeals court has rejected a controversial blogger's attempt to trademark the name of a group she founded called "Stop Islamization of America," ruling that the name is too offensive to Muslims to qualify for protection.
Pamela Geller has stirred controversy across the globe with her portrayal of Islam as a religion hijacked by violent radicals bent on imposing Islamic rule over America. She's probably most identified as a leader of protests in 2010 against the construction of a mosque near the ground zero site in New York.
The case decided Tuesday was yet another dispute pitting Ms. Geller against a government agency making claims that her zealous critique of political Islam crosses the line into hate speech.
The case before the U.S. Court of Appeals for the Federal Circuit concerned a federal law allowing the government to refuse to register a trademark that disparages a "substantial composite" of a group.
A three-judge panel ruled that her group "Stop Islamization of America" isn't eligible for a federal trademark because it said the name suggests an association between "peaceful political Islamization" and terrorism that many Muslims would find offensive. It affirmed an earlier ruling by the Trademark Trial and Appeal Board, which hears and decides trademark disputes.
Ms. Geller isn't the first trademark applicant to push the envelope and hit a brick wall. In previous cases, the trademark board objected to an applicant who wanted to register "Khoran" as a trademark for wine. It also turned down an attempt by Heeb Magazine, a publication marketed to young urban Jews, to register "Heeb" for clothing and entertainment services.
The Federal Circuit, in the Tuesday decision, gave special attention to how the term Islamization was specifically used by Ms. Geller and her supporters. The court cited articles posted on her website that it said opposed the construction of mosques in the U.S. The court also highlighted another ad campaign she sponsored in Detroit that offered resources to Muslims considering abandoning their faith.
Her lawyer, David Yerushalmi, said the trademark board distorted her positions, telling the court that his client merely opposes "Islamist Muslim Brotherhood groups" that "use mosque-building as a political tool to accomplish Islamization." Ms. Geller believes 80% of mosques in the country are controlled by radicals.
Mr. Yerushalmi told Law Blog that he thought the court "simply ignored the facts and the record. . . in order to bend over backwards to protect what the court perceived to be Muslim sensitivities."
A spokesman for the U.S. trademark office declined to comment.
---
Update:  Geller's predictable response is: "This is clear ongoing evidence of how the federal government, and especially the courts, bend over backwards to kowtow and placate Muslim sensitivities…. The TTAB is not protecting Muslims from our 'islamophobia' and/or 'bigotry' (because there is none). No, they are afraid of the response from Islamic supremacists, and that is the problem."
Geller also complains: "I have never said that Islam was 'hijacked by violent radicals'. That is inaccurate." For once we can agree with Geller. Her view, of course, is that Islam inspires violent radicals – they are merely acting in accordance with the prescriptions of their faith.
As for Yerushalmi's assertion that his client only opposes mosques used by the Muslim Brotherhood, here is a quote that Geller approvingly reproduced on her blog last year:
"If a government wants to learn how to manage growing Islamic problems, take some advice from Ottoman army officer Mustafa Kemal Atatürk. Atatürk abolished Islam by putting a complete ban on Islamic materials, demolishing mosques, and removing any traces of Islam in his country to get rid of the evil. Those who tried to revolt were put in their place, or basically killed…."