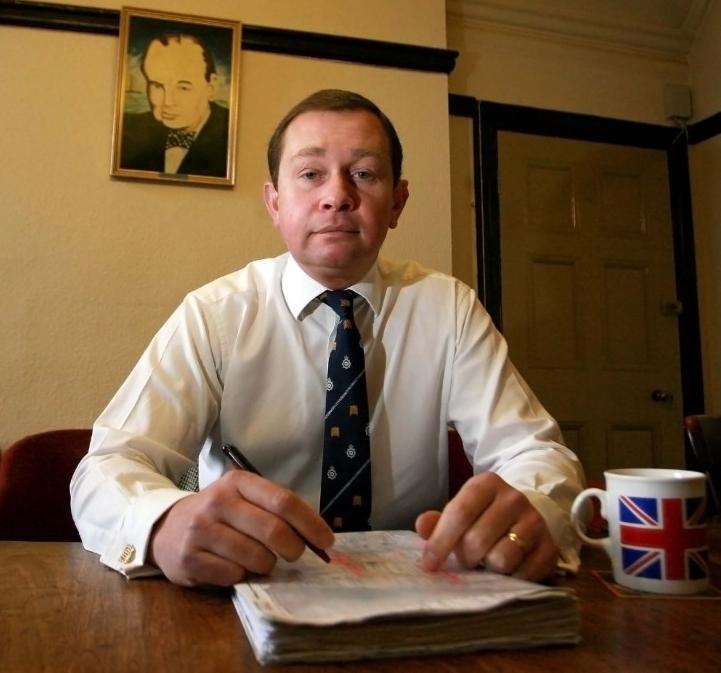 The Face Covering (Prohibition) Bill will get its second reading in Parliament today, and if passed into law the bill would would make wearing burqas in public illegal.
The bill was proposed by Conservative MPs Philip Hollobone [pictured], Peter Bone and Christopher Chope as one of 40 proposals in their "alternative Queen's speech" in June. The proposals, which included leaving the EU and tougher regulations for asylum seekers, have earned the trio the epithet "Tory Taliban" from Labour MP Angela Eagle.
Similar laws outlawing the public wearing of the burqa were enacted by France and Belgium in 2010. Since then the debate has raged in Britain about whether to follow suit. In 2011 a poll conducted by YouGov found that 66 per cent of Britons favoured a ban, the proportion rose to 79 per cent for respondents over 60.
Support for a ban was marginally higher in France, where 80 per cent of the population were in favour. However, recent attempts to enforce the ban in Paris have resulted in rioting and violence against the police. Many also believe the ban has increased incidents of islamophobia in France. French Muslim leaders estimated that the frequency of islamophobic incidents increased by 34 per cent in the year following the ban.
The French Interior Ministry have since defended the ban as being in the interests of women, echoing Parisen imam Hassen Chalghoumi's comment that "the burqa is a prison for women."
The ministers proposing a burqa ban in the UK have arguments less grounded in the protection of women's rights. Hollobone provoked controversy in February 2010 after he described burqas as "the religious equivalent of going around with a paper bag on your head." He went on to argue, "In my view, it is offensive to want to cut yourself off from face-to-face contact with, or recognition by, other members of the human race."
Hollobone and his cohorts aren't the first MPs to criticise the burqa. Jack Straw drew ire in 2006 for stating that he felt "uncomfortable" talking to constituents whose faces were covered and that burqas represented "a visible statement of separation and difference".
Human rights groups such as Amnesty International are likely to repeat the criticisms they levelled at the French ban, arguing that it constitutes an assault on Muslim women's rights to freedom of expression and religious belief.
Information Daily, 6 September 2013
Update:  See also "Tory MP's ban the burqa bill reaches parliament", New Statesman, 6 September 2013