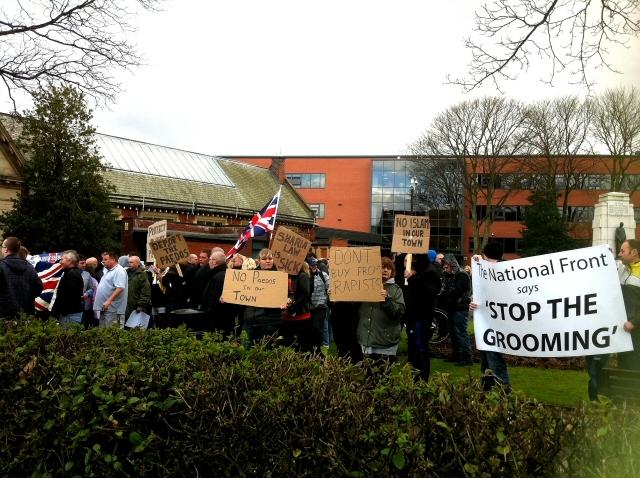 About 100 gathered in the Memorial Gardens, Heywood town centre, to hear speeches from National Front members at 1pm today. Some carried placards while others held union flags. The group had then wanted to march through the town centre but their request was refused by Greater Manchester Police.
A number of minor flashpoints saw two protesters arrested for public order offences. Earlier in the day a 49-year-old man was arrested on suspicion of committing racially-aggravated public order offences.
Manchester Evening News, 3 March 2012
Update:  After the demonstration the North West Infidels and Combined Ex Forces (both breakaways from the EDL) staged a rooftop protest at Bury Town Hall. They hung banners with slogans including "The Infidels of Britain say protect our young – bring back capital punishment hang paedo scum" and "Stop immigration".