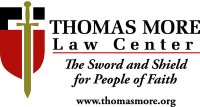 Quran-burning pastor Terry Jones filed a lawsuit today against Dearborn, alleging the city is violating his constitutional right to free speech by asking him to sign a legal agreement ahead of a rally he's planned for this Saturday outside of a Dearborn mosque.
The lawsuit was filed in Detroit by the Thomas More Law Center, a conservative Christian group based in Ann Arbor. The civil suit says that the city of Dearborn wants Jones to sign a "hold harmless" agreement before a planned rally outside the Islamic Center of America. The agreement would require the Christian pastor from Florida to forfeit all legal rights stemming from anything that might happen at the rally, the lawsuit said.
Signing such an agreement would require Jones to purchase insurance, which would be too expensive for him and thus violate his constitutional right to free speech, the suit said. A Dearborn police officer sent Jones' assistant a letter last week saying that unless Jones and his group sign the "hold harmless" agreement, he "cannot speak" outside the Islamic Center.
The city of Dearborn did not immediately comment Monday on the lawsuit. In the past, the city has required others to sign "hold harmless" agreements for public events.
Last year, Jones was stopped from protesting outside the Islamic Center after a ruling by a Dearborn judge that prevented him from rallying near the mosque for three years. A Detroit judge later overturned that decision and now Jones said he intends to rally Saturday against Islamic extremism and Islamic law.