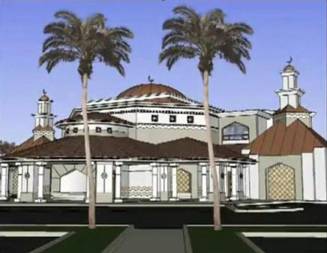 Ground will break for the Islamic Center of Temecula Valley in September, according to the construction committee chairman for the contested Muslim place of worship.
An exact date has not yet been set. Hadi Nael, spokesman for the center approved in December 2010, said the first phase of the $4.2 million project could be completed in 2013. The second and final phase could be done two years later, Nael said.
The 24,943-square-foot, two-story mosque on a 4.32-acre site on Nicolas Road will serve as the permanent place of worship for more than 100 local Muslim families who currently gather in a rented space in Murrieta.
The four-year approval process coincided with the approval of an Islamic center blocks away from Ground Zero in New York City, and protests over the approval of the local center earned Temecula a place in the post-9/11 spotlight focused on Islam.
The City Council in January 2011 denied an appeal of the Planning Commission's approval of the center, paving the way for its construction. After the council's action, opponents of the project announced they would not go to court to try to block its construction.
Press-Enterprise, 7 August 2012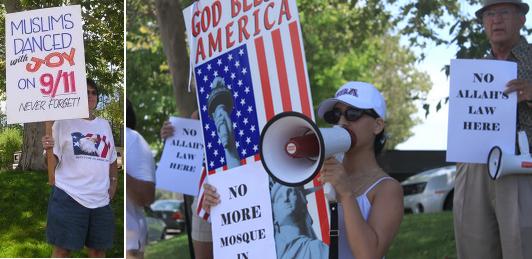 Mosque opponents protesting outside the Islamic Center of Temecula Valley in 2010