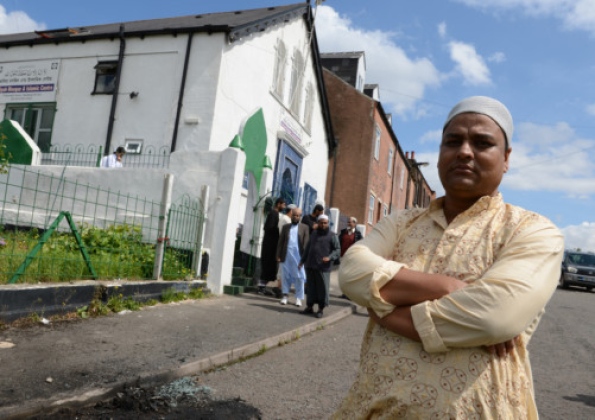 A Sheffield cabbie has been left unable to work after his vehicle was set on fire while he was praying at his local mosque.
Mohammed Joydu Miah, aged 40, of Nidd Road East, Darnall, was at morning prayers at the Aaliya Mosque, on Staniforth Road, when his cab went up in flames. Mr Miah, a married father-of-two, said he had only parked his cab 10 minutes earlier when it was targeted.
He said while police are investigating the arson attack and his insurance company deals with his claim, he is unable to work – leaving him short of money.
Mr Miah said he was upset about the attack and was suspicious about a group of teenage boys who raised the alarm by banging on the mosque doors and shouting "fire, fire" while he prayed. He said he had never seen the boys before and he has heard other cabs in the area have also been targeted.
"There were about 60 or 70 of us inside the mosque for morning prayers when we heard banging on the doors and people shouting 'fire, fire'. We went outside and my car was well alight," he said.
"There were eight to 10 boys hanging around who I have never seen before, which I am suspicious about. I don't know why anybody would want to do this – there were so many people at the mosque, the flames could easily have spread and injured somebody.
"I am upset because until my insurance claim is sorted out I am unable to work – I could hire a car but it would cost me £200 a week, which I can't afford."