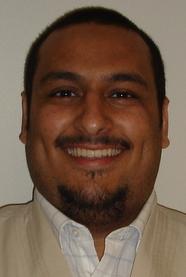 An Islamic preacher is demanding libel damages of up to £100,000 over a Sunday Telegraph story.
Yahya Ibrahim launched an action for defamation claiming the story suggested he was a proponent of terror who holds offensive, violently extreme and anti-Semitic beliefs. The story, headed "Hardline cleric banned in the US will preach to British universities" ran in the paper and online in January last year.
According to a writ filed with the High Court, Ibrahim says the story suggests he intended to preach his dangerous beliefs to students in the Yuk in a bid to radicalise them and turn them to violence. Ibrahim says he is a moderate teacher committed to religious tolerance, denies he holds radical views, and is opposed to violence.
After he complained by email, the writ claims, publishers Telegraph Media Group ran a short apology and changed the online version of the story. However, Ibrahim claims the article included defamatory allegations until April last year.
Ibrahim, who lives in Western Australia, claims he suffered acute embarrassment and distress, and argues that his personal and professional reputations were damaged by publication.
He also claims his distress was compounded by the paper's solicitors who falsely accused him of having discriminatory and anti-Semitic views. The solicitors also tried to tarnish him by citing untrue and defamatory material from the internet to support their position, without any proper research, the writ claims.
Ibrahim is seeking aggravated damages, saying the paper ran the stories without checking the facts with him first or giving him the chance to comment, and then published a woefully inadequate and insulting apology in the print edition. He is also seeking an injunction banning repetition of the allegations at the heart of his legal battle.
Via ENGAGE
---
The offending article, by Patrick Sawer and Philip Sherwell, which was published in the Sunday Telegraph on 24 January 2010, was a typical scaremongering piece about "extremist preachers" speaking at British universities.
The reliability of the article may be judged by the fact that the main source for the attack on Yahya Ibrahim was David Ouellette, formerly of the (now defunct) right-wing Zionist website Judeoscope, which specialised in portraying mainstream Muslim figures as dangerous extremists. Ouellette was quoted as saying that while Ibrahim was "widely considered as a 'bridge builder' between Muslims and non-Muslims" in Australia, he was in reality "a hard-core activist of the Wahhabi strain working to spread in the West the hateful, terror-inspiring Salafi ideology, the likes of whom should not be welcome in free societies fighting Islamic extremism".
The article also quoted critics who had "called on the Government to take a tougher line on barring extremists from Britain". Predictably, these critics were Alexander Meleagrou-Hitchens and Paul Goodman.