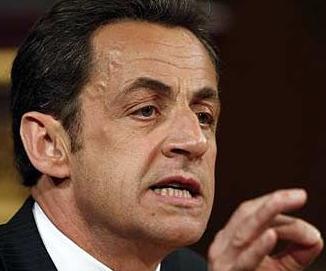 French President Nicolas Sarkozy declared Thursday that multiculturalism had failed, joining a growing number of world leaders or ex-leaders who have condemned it.
"My answer is clearly yes, it is a failure," he said in a television interview when asked about the policy which advocates that host societies welcome and foster distinct cultural and religious immigrant groups. Of course we must all respect differences, but we do not want … a society where communities coexist side by side.
"If you come to France, you accept to melt into a single community, which is the national community, and if you do not want to accept that, you cannot be welcome in France," the right-wing president said. "The French national community cannot accept a change in its lifestyle, equality between men and women… freedom for little girls to go to school."
"We have been too concerned about the identity of the person who was arriving and not enough about the identity of the country that was receiving him," Sarkozy said in the TFI channel show.
Sarkozy said in his television interview Thursday that "our Muslim compatriots must be able to practise their religion, as any citizen can," but he noted "we in France do not want people to pray in an ostentatious way in the street."
French far-right leader Marine Le Pen late last year came under fire for comparing Muslims praying in the streets outside overcrowded mosques in France to the Nazi occupation. Marine Le Pen said there were "ten to fifteen" places in France where Muslims worshipped in the streets outside mosques when these were full.