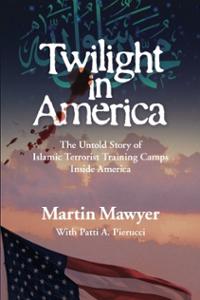 A Muslim group is accusing a Christian organization of defamation for publishing a book that accuses the Muslim collective of holding terrorist training in its enclaves.
The Christian Action Network refuses to back down, challenging Muslims of America Inc. to prove the allegations wrong in an upstate New York court.
The Muslim group has a community in Hancock, near Binghamton, N.Y., and others around the U.S. It calls the network's accusations deliberate and damaging lies.
Attorney Tahirah Amatul-Wadud said the Muslim group is seeking retractions and $18 million in damages, and a halt to further publication of network founder Martin Mawyer's 2012 book, "Twilight in America: the Untold Story of Terrorist Training Camps Inside America."
The group's residential communities are peaceful, Amatul-Wadud said. "The property upstate has farms; it has gardens; it has buildings for work; it has little stores," she said. "It's a community of families and of individuals who are just trying to get by day to day."
Their common denominator is their faith, she said. "Everyone believes in one God and the Prophet Mohammed as his messenger."
The Christian group has denied the defamation allegations and asked U.S. District Judge Thomas McAvoy to dismiss the complaint. It hasn't withdrawn the book and continues to promote it on its website.
"The defendants intend vigorously defend this case in order to protect their right to free speech under the First Amendment," attorney Michael Grygiel said.
Martin Mawyer, the director of CAN and author of Twilight in America, was an early admirer of the English Defence League, travelling to the UK to film an interview with its leaders back in 2009. Last year CAN returned to record a further interview with Stephen Lennon.