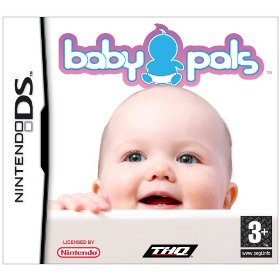 KNIGHTSVILLE, Ind. —  Months ago, Rachel Jones was shocked to discover her 4-year-old's baby doll seemed to have a hidden message: Islam is the light. Imagine her surprise when a game for her 8-year-old daughter's Nintendo DS had the same message.
Rachel said she bought the Nintendo game, Baby Pals, as a gift for her 8-year-old daughter after a good report card. She had no idea the game also contained the hidden message "Islam is the light."
"We were sitting in the kitchen, and she was playing it," said Jones. "All of a sudden she looked at me, and I looked at her and she said, 'Mom, I think my baby said something.' And so I played it back, and it says 'Islam is the light'."
The Nintendo game has an "E" rating, which means it's suitable for any age. In a virtual reality setting, the child playing the game can feed the baby or teach it to crawl, among other things. It's only when the child gives the baby a bath that it repeatedly seems to say "Islam is the light."
Jones said she's angry this is the second toy she's had to take from her children. "Not just my daughters' toys, but we have a son too," said Jones. "Now I feel like I need to listen to all of his little toys to make sure they're not saying it."
---
For the earlier dastardly attempt by militant Islamists to bend the minds of innocent American children via the "Cuddle and Coo" doll, see here, here and here.
In connection with the current "Baby Pals" controversy MAMA asks: "Is it a coincidence? Or is there a concerted effort to invite young American girls to join Islam?"
And the inimitable Debbie Schlussel comments: "Last year, I told you about the Fisher Price doll that says, 'Islam is the light'. Now, it's Nintendo. But no-one seems to care that dolls and games are being used to propagandize American kids. Don't buy Nintendo DS Baby Pals for your kids."
Update:  Unlike the people who ran the above story GamePolitics actually bothered to contact the publishers of the game, Crave Entertainment, who have stated:
"In creating the Nintendo DS game 'Baby Pals', the game developer Brain Toys / InXile used sounds files to simulate the life like baby noises and babbling. The sounds are publicly available for license. It is a recording of a 5 month old baby babbling non-intelligible phrases. In over 200 hours of testing the product, no recognizable English words or phrases were discernable.
"The sound in question of this babble may sound like the words night, right or light, but it is only coincidence as the baby recorded was too young to pronounce these words let alone a whole grammatically correct phrase."
GamePolitics comments: "Crave's explanation that it licensed the baby talk sound file helps make sense of how 'Islam is the Light' plagued the Little Mommy Cuddle and Coo doll as well. Fisher-Price probably licensed the same audio."