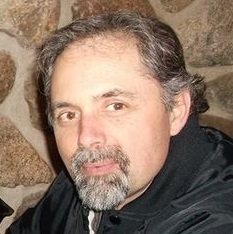 The Republican party county chair who came under fire for comments about Muslims on his Facebook page has resigned.
Big Stone County GOP Chair Jack Whitley [pictured] called Muslims "parasites" and wrote "FRAG 'EM!" when they travel to Mecca, slang for a fragmentation hand grenade.
Those comments were condemned by Muslim community leaders and GOP party Chairman Keith Downey.
Whitley has resigned as chair, effective Friday. He was also fired from his hardware store job in Ortonville.
Whitley did not immediately return a call for comment. He previously told the Associated Press his writings were on his personal Facebook page and have nothing to do with the GOP.
His comments were first reported by the Bluestem Prairie blog.
Associated Press, 28 November 2014
See also "Ultimate Thanksgiving holiday weekend news dump: Big Stone County MNGOP chair resigns", Bluestem Prairie, 28 November 2014