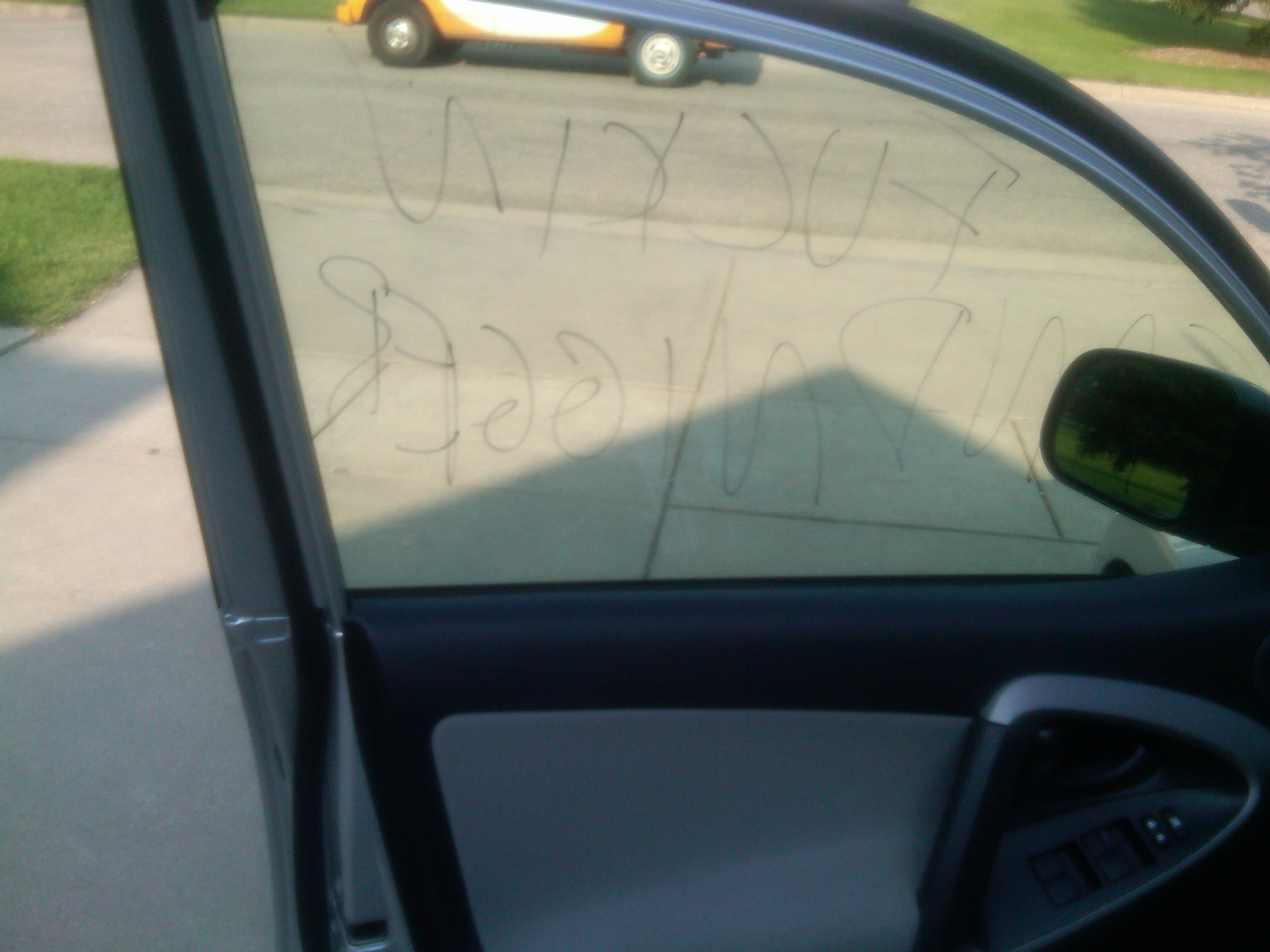 The Michigan chapter of the Council on American-Islamic Relations (CAIR-MI) today called on state and national law enforcement authorities to investigate as a hate crime an incident in which a vehicle was vandalized and defaced with the phrase "f*ckin sand n*gger."
The victim, a Muslim of Indian heritage who wears a beard for religious reasons, reported to CAIR's national office that he discovered the hate graffiti and a damaged windshield wiper Thursday when he returned to his car parked in a public carpool area in Portage, Mich.
Earlier in the day, he had been confronted by a white male upset that the victim's car door may have nicked the side of his truck when it was opened. The window of the victim's vehicle displays a sticker authorizing parking at a local mosque. The incident has been reported to police.