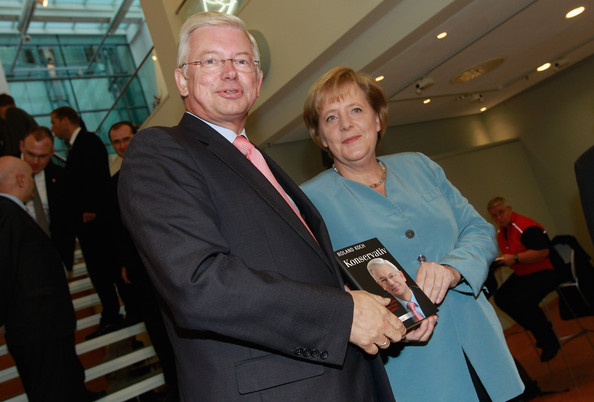 German Chancellor Angela Merkel demanded Monday that Muslims living in Germany conform to "fundamental German values," saying there was no leeway on the issue.
The Christian Democrat chancellor, in remarks promoting a fiercely conservative book by one of her supporters, said Muslims in Germany must orient themselves without reservation to Germany's fundamental values and constitution. "There is no leeway on this," she said, adding that Germans' perceptions of Islam were dominated by Sharia (Islamic law), the lack of equality between men and women and honour killings.
The book by Roland Koch, a former premier of the state of Hesse who retired this year to go into business, is titled "Conservative. No State Can Be Built Without Values and Principles".
Germany's president, Christian Wulff, had spoken more embracingly the previous day, saying, "Christianity belongs in Germany. Judaism belongs in Germany. And by now, Islam also belongs in Germany." It was in Germany's national interest to prevent prejudice from festering and people being excluded, he said.