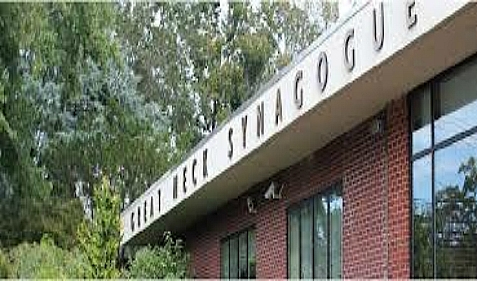 A coordinated campaign is underway by a prominent Nassau County official to persuade Great Neck Synagogue leadership to cancel an appearance next month by outspoken Islam critic Pamela Geller, according to several sources.
Habeeb U. Ahmed, one of 15 appointed members of the Nassau Commission on Human Rights, has urged members of an interfaith group to bar Geller from speaking April 14 in Great Neck, according to a Jewish Press report.
Labeling Geller the "personification of an Islamophobe," Ahmed recommended a petition of the Stationary of Council of Churches, The Interfaith Alliance and Holocaust Center against Geller, according to emails from the interfaith group posted on Geller's Atlas Shrugs blog.
In response to Ahmed's call for action, Tom Goodhue, the executive director of the Long Island Council of Churches and Robert Nuxoll, of the Interfaith Alliance of Long Island and a member of The Unitarian Universalist Congregation of Shelter Rock, equated Geller to a Nazi, according to a string of emails posted by Geller.
The Great Neck Synagogue says it's standing by Geller's invitation by the synagogue's men's club to appear with Greg Buckley Sr., father of U.S. Marine Cpl. Gregory Buckley Jr, who was killed by jihadists, according to the Jewish Press.
Plainview Patch, 29 March 2013
The Great Neck Synagogue leadership might perhaps be asked how they can justify providing a platform to an individual with close links to the English Defence League, which has recently been organising joint demonstrations with the Infidels, a group of unashamed neo-Nazis and white supremacists. Geller cannot claim ignorance of the EDL's Nazi connections. Roberta Moore, the former head of the EDL's Jewish Division, recently stated that she has repeatedly pointed this out to Geller but "she chose not to listen to me".
Update:  See also "Jewish groups call on Modern Orthodox Great Neck Synagogue to cancel hate group leader's event", Loonwatch, 5 April 2013