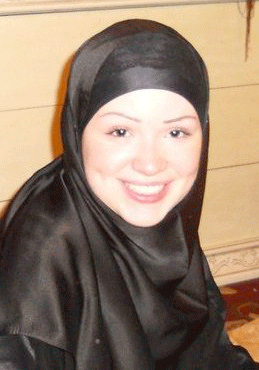 DEARBORN — A local Muslim woman along with a Council on American-Islamic Relations-Michigan spokesman have questioned the protocol of the city's police department after the woman was forced to remove her headscarf in the presence of male officers during a "facial recognition" procedure.
Rachel Chinavare said she was made to sit in a waiting area in the station without her hijab and then was forced to walk into a room containing five male officers to retrieve it from a locker after her request to have it brought to her in a separate room was refused. Chinavare said she felt embarrassed and was denied her religious need for privacy and modesty in the presence of men.
Dearborn Police Chief Ron Haddad said that officers followed standard procedure during the night regarding the facial identification process. Chinavare was also not allowed to continue wearing her hijab while waiting because it is perceived by the department guidelines as a potential hazard for despondent people who have been arrested and may wish to hang themselves. Haddad said that belts, shoelaces and other items are also removed and put in lockers because of the policy.
But Chinavare said she was cooperative after her initial disbelief over being asked to remove the hijab and could not have been perceived as a threat to harm herself.
Dawud Walid of CAIR-MI said he was surprised to hear about Dearborn's policies in treating Muslim women wearing a hijab and respecting their religious need for privacy among male officers.
"Headscarves are allowed for Muslim women in state correctional facilities as long as they are not high risk, and taking pictures while having a hijab on is good enough for the Michigan driver's license and for the federal government to get a passport, so why can't it be good enough for the city of Dearborn?"
Walid said that he would like to speak with the department about possibly instituting similar protocols to the Canton Police Department, which has begun using a policy that allows Muslim women to wear headscarves during the booking process which includes taking a picture. "That's a model I would hope Dearborn Police would take up," he said.