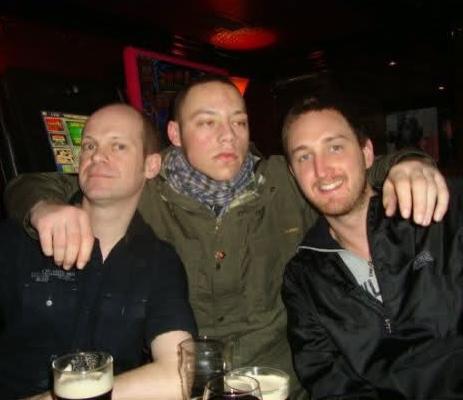 Peter Tatchell has announced that he will be joining a demonstration against Hizb ut-Tahrir's International Khilafah Conference at the Water Lily Centre in Tower Hamlets on Saturday.
The demonstration has been organised by a new group called the Anti-Extremism Alliance, which has already issued an Open letter to Tower Hamlets Council and East London Advertiser demanding that the Water Lily cancel the booking.
You might wonder how an avowed defender of free expression like Tatchell got involved in this. As we have previously pointed out, he holds the formal position that "freedom of speech is so precious that it must be defended, even when we disagree with the sentiments expressed" and "should be limited only in exceptional circumstances – when it slips into inciting violence and murder". And nobody supposes that Hizb ut-Tahrir will be using Saturday's conference to advocate violence or murder. We can only conclude that Tatchell's absolute commitment to free speech ceases to apply when the people expressing the disagreeable sentiments are Muslims.
And who, you might ask, are the Anti-Extremism Alliance whose protest Tatchell is backing? Well, along with people like Faizal Gazi of The Spittoon blog and Tehmina Kazi of British Muslims for Secular Democracy, the signatories to their Open Letter also include Charlie Flowers of the Cheerleaders group of Islamophobic cyber-bullies. And given that several other signatories are associates of Flowers you'd be inclined to suspect that he's behind this initiative.
Flowers' supposed opposition to extremism hasn't prevented him from establishing friendly relations with leading members of the English Defence League, as Talk Islam and Bartholomew's Notes on Religion have shown. The photo above is of Flowers with Joel Titus and Darren Marsh of the EDL. (Titus, the former youth leader of the EDL, has been banned from attending EDL events for three years under an ASBO and is currently serving a prison sentence for violent disorder.)
Meanwhile, the EDL itself has been enthusiastically promoting Tatchell's call to support the Anti-Extremism Alliance's demonstration. Over at the Casuals United blog they see it as an endorsement of the EDL's own campaign against "Islamic extremism".

Update:  Richard Bartholomew has an interesting post on this here. While arguing that Charlie Flowers has now severed links with the EDL, he has some useful background information on "Harry Burns", who has been quoted in the press as a spokesperson for the Anti-Extremism Alliance.
Richard also writes: "I do not share Islamophobia Watch's view that Tatchell is against free speech for supporting the protest. Hizb ut-Tahrir remains free to say what it likes, within the law, but there is no reason why the Water Lily Centre has to facilitate their socially-corrosive activities."
However, I take it that the Anti-Extremism Alliance's objection to hiring out premises to HT doesn't just apply to the Water Lily – they are presumably against any venue allowing HT to hold a conference there. If this demand were to be conceded, then HT would certainly remain "free to say what it likes" – it's just that they would be denied any public platform from which to do so.
If a campaign group demanded that public venues should refuse to hire out their premises for any meeting at which Peter Tatchell was speaking, I can guarantee you he would see that as a straightforward attack on his own right to free speech.