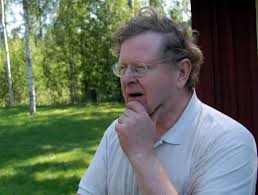 A lecturer at a Swedish university was suspended last month after sending a racist email lampooning a new student as "Mohammed from Mecca".
"Hello Anneli, can you help Mohammed? He's probably come straight from Mecca," wrote Swedish lecturer and local Centre Party politician, Hans-Erik Hellborg, after receiving a request for guidance from newly admitted student Merhan Mahmoudi, 23.
However, Hellborg apparently hit the reply button by mistake, instead sending the note to Mahmoudi.
"I was shocked and disappointed. This is unacceptable," the 23-year-old, who was inquiring about how to register for a course at Dalarna University, said.
Mahmoudi uploaded a screenshot of the email exchange to Facebook, which prompted the creation of an online group calling for Hellborg's resignation.
Hellsborg referred to the incident "a bad, crude joke".
"I wrote back to him: 'I'm truly sorry – it was an error of judgement. It was supposed to be taken as a joke, but unfortunately it wasn't funny at all. I apologize. Welcome to the course.'"
Hellborg's attempt at being funny, however, has caused university officials to react.
"We're following our procedures and we're conducting an investigation that we hope won't take too long," said Högskolan Dalarna Principal, Marita Hilliges. "Until we have concluded our investigation, he has been relieved of teaching duties."