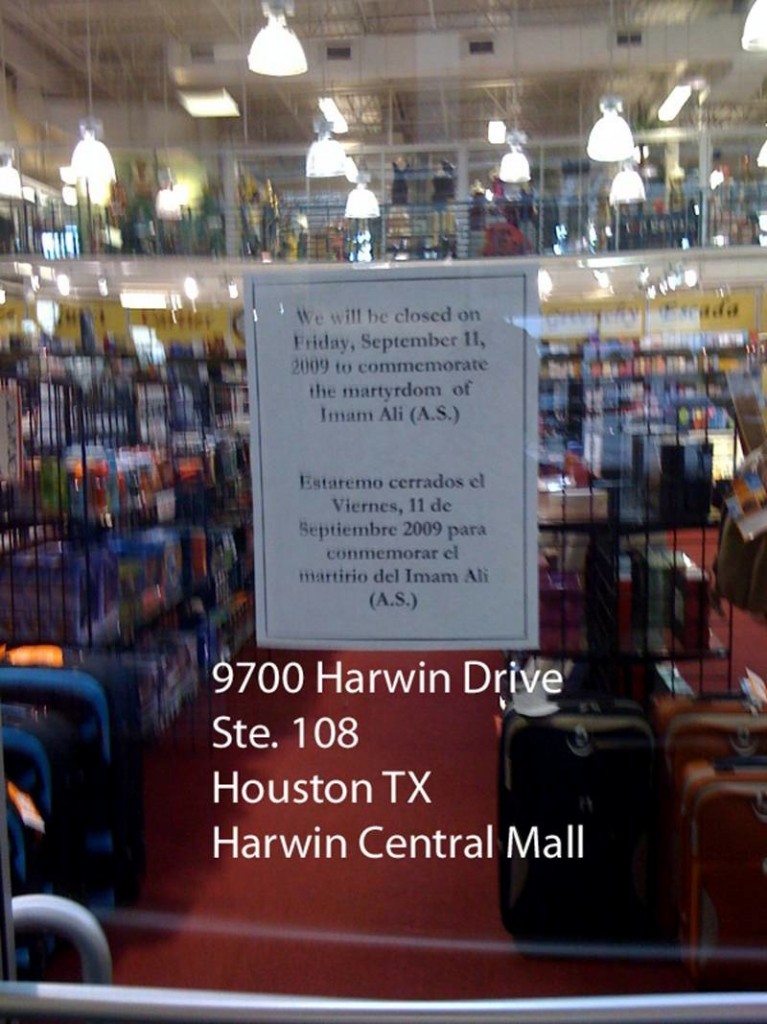 Sajid Master wants the phone calls and angry letters to stop. He wants people to quit coming into Perfume Planet in west Houston to yell at his workers. He'd especially like folks to stop castigating his landlord.
Nearly a year after the Internet painted Master as an Al Qaida sympathizer, outrage toward the store at the Harwin Central Mart shows no sign of waning. "They've threatened to kill me; sometimes they're cursing when they call," a resigned Master said Thursday in his shop.
Trouble is, all the indignation is the product of a massive misunderstanding, illustrating the awesome – and sometimes damaging – power of the Internet. Master, who describes himself as a proud American citizen, isn't a terrorist sympathizer. He's just a shopkeeper who inadvertently touched a very raw nerve.
It started when the Muslim merchant posted a sign at his shop during Ramadan explaining the store would be closed Sept. 11 to remember the death of Imam Ali, a sacred Muslim figure. Master failed, however, to explain that Ali, who is remembered on a different date each year during Ramadan, died in 661 A.D. and was in no way related to the Sept. 11, 2001, terrorist attacks.
Someone snapped a picture of the sign and started sending it around online, claiming Imam Ali was one of the Sept. 11 hijackers. Before long the photo went viral, showing up on countless conservative Internet forums and prompting statements like this one that appeared at 2Aforum.com: "Picket, protest, and through lawful means, strangle their business."
Soon the phone calls started, befuddling and overwhelming store manager Hasan Kolsawala, who tried to explain that no offense was intended. People also called Master's cell phone to denounce him.
He probably could have shrugged off the incident as a temporary annoyance, but 10 months later the consequences of that sign still reverberate. Phone calls to Perfume Planet often come in waves as people send around new e-mail chains urging recipients to voice their anger.