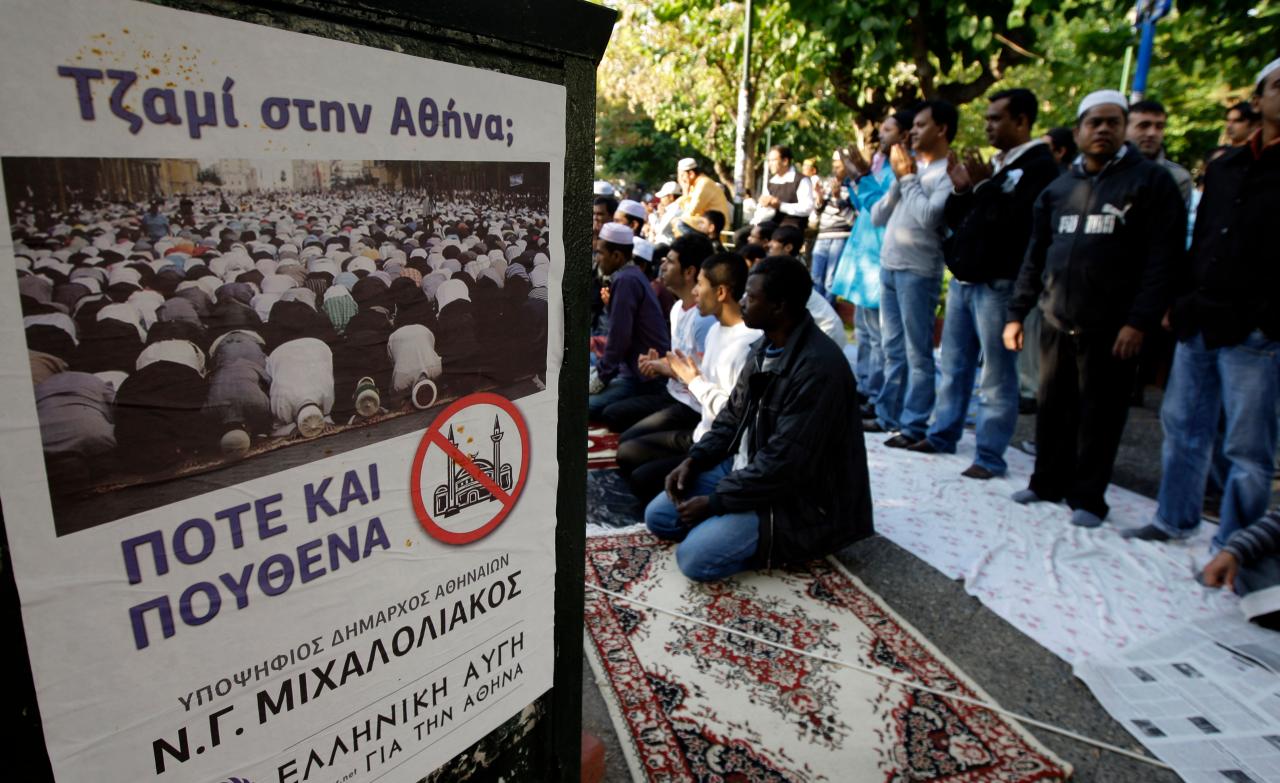 A group of Greeks that includes bishops, academics and military officers have appealed against a parliamentary bill that will allow the construction of a mosque in the Greek capital.
According to the Greek press, a petition submitted to the Council of State in December was signed by Greek Orthodox Metropolitan Seraphim of Piraeus, as well as a university professor, naval officers and five residents of the area in which the mosque is planned to be built. The appeal argues that the construction of a mosque would be in violation of the constitution and harmful for national unity. It also cites the high cost of the building project in the face of Greece's financial crisis.
Known for his far-right views, Seraphim said the bill constituted an anti-Christian action and described it as disrespectful to Christian martyrs. He went on to condemn the Greek parliament for approving such a bill.
The controversial bill was passed in 2006 under the New Democracy party government. Renewed debate over the construction of the mosque began in November after the former Papandreou government made a commitment to complete the project by spring 2012, according to the Greek press.
Although the municipal government of Athens gave the permission required for the mosque to be constructed in 2006, the project remains unfinished due to ongoing resistance. Navy officers have refused to vacate a disused naval base in Athens' Votanikos district, where the mosque is planned to be built.
Athens is unique among the capital cities of the original 15 member states of the EU in that it does not have a dedicated mosque. Until now, Muslims in Greece have been worshipping in makeshift mosques in basement apartments, coffee shops, garages and old warehouses.
Debate over the construction of a mosque in Athens is not unprecedented. Several resolutions on this issue have been discussed by the Greek parliament since 1939 and a further, draft bill was approved in 2000. However, Muslims in Athens have not enjoyed access to a dedicated mosque due to opposition by the church and previous governments. The cost of the project is estimated to reach up to 16 million euros, according to the 2006 parliamentary bill.