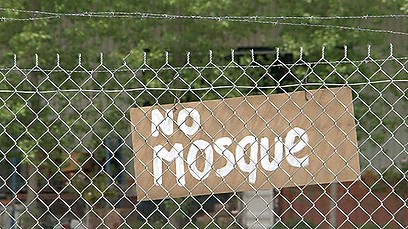 The controversial Doveton mosque is headed for a hearing at the Victorian Civil and Administrative Tribunal after its planning permit was declared invalid last week.
Casey Council issued a permit for the mosque, in Green Street, earlier this month after the VCAT advised it had received no objections.
However, at a brief hearing at the VCAT on Thursday, deputy commissioner Helen Gibson acknowledged that Catch the Fire Ministries, which plans to build its new church and headquarters next to the mosque site, had lodged an appeal within the required 21 days. She said the permit was therefore invalid and must be revoked. Ms Gibson apologised to the church group and the council for the error.
Catch the Fire's objection will be heard at the VCAT in July on a date yet to be set.
Catch the Fire Ministry's pastor Danny Nalliah said the church group would argue that the council failed to consider community concerns in approving the application for the mosque on March 12.
Thirty objectors and more than 2000 petitioners opposed the mosque.
Mr Nalliah said that if the VCAT rejected the appeal against the mosque, the church intended to appeal to the High Court or Supreme Court.