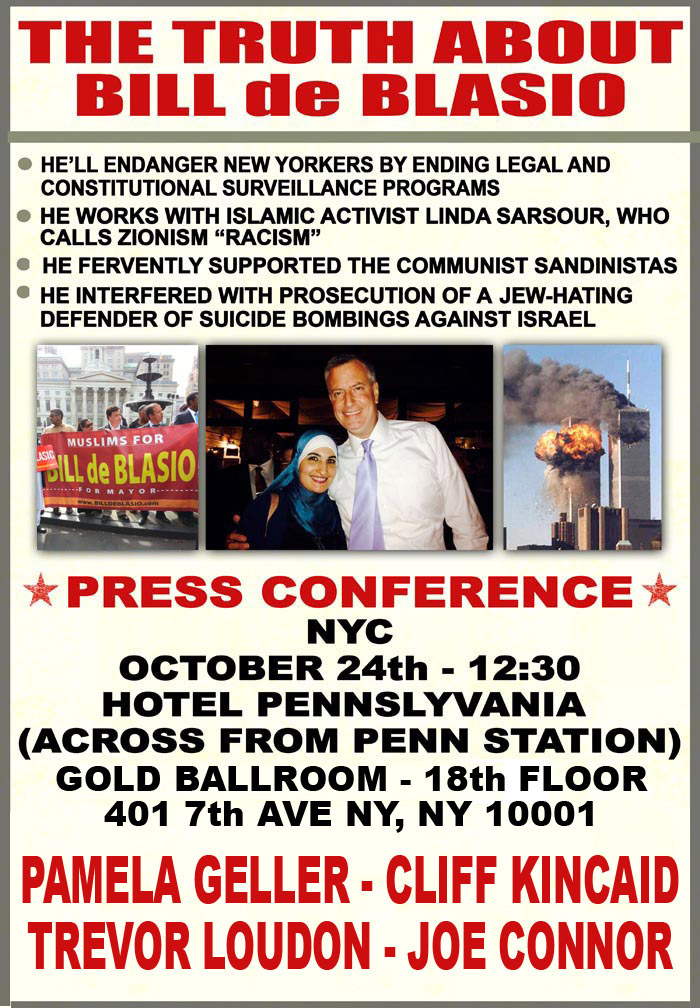 Bill de Blasio, the Democratic candidate in the New York mayoral election, has won substantial support for his campaign among the city's Muslims, not least because of his promise to end blanket police surveillance operations against the Muslim community if elected.
As you can see from the above advert, hardline right-wing loons are organising against de Blasio.
Appearing alongside Pamela Geller at Thursday's press conference will be Cliff Kincaid and Trevor Loudon. You can only hope that the event will be widely publicised. It can only increase de Blasio's chances of the winning the election.
Update:  See "Cliff Kincaid: Bill de Blasio linked to communism, terrorism and global Islam", Examiner.com, 23 October 2013