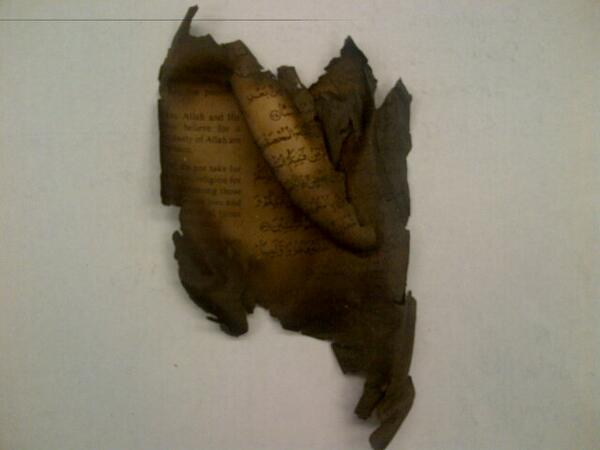 The day after a controversial Florida pastor was arrested before he could set fire to thousands of Qurans, burnt scraps of the holy book were found in front of the Tampa office for the Council on American-Islamic Relations.
Samantha Bowden, the communications director of CAIR Florida, says she found the damaged pages of the Quran in the parking lot when she arrived at work Thursday morning.
"There's no scorch marks [on the ground], so I don't think it happened here," she says. "I do think someone just drove by and sprinkled some that maybe they had from home." Bowden says she searched the property and didn't find any other parts of the Quran.
CAIR says the matter has been turned over to police.