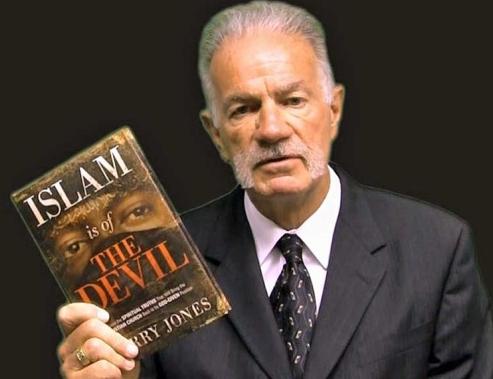 Controversial Gainesville Pastor Terry Jones, known for his plans to publicly burn copies of the Muslim holy book, was arrested Wednesday with thousands of kerosene-soaked Qurans, authorities said.
Jones, 61, was arrested on felony charges after a traffic stop near a pharmacy in Mulberry, a small town in Polk County, just before 5 p.m. He faces charges of unlawfully transporting fuel and openly carrying a firearm.
Deputies said Jones was riding in a pickup truck that was towing a smoker and trailer filled with kerosene-soaked Qurans. He also had extra bottles of kerosene inside the truck bed. According to Jones' website, he planned to burn 2,998 Qurans in the Tampa Bay area on Wednesday.
He was arrested along with Associate Pastor Marvin Sapp. Sapp's pickup truck was seized. He also was charged with unlawfully transporting fuel and was cited for improper lighting on the trailer.
"My detectives had many conversations with Terry Jones prior to today," Polk County Sheriff Grady Judd said Wednesday. "He was told he was welcome to come to Polk County and express his First Amendment rights. However, if he violated the law, he would absolutely be arrested and placed in the county jail.
"On Sept. 11, he arrived in Polk County, violated the law, and our detectives arrested him and booked him into the county jail just as he was informed."
As pastor of Dove World Outreach Center in Gainesville, Jones' controversial stances have drawn widespread scrutiny. Most notably, Jones announced plans to burn copies of the Quran in 2010, prompting protests and condemnation nationally and internationally.
In April, he organized a Sanford event in support of George Zimmerman, the man acquitted in the shooting death of 17-year-old Trayvon Martin.
Orlando Sentinel, 11 September 2013
See also Atlantic Wire, 11 September 2013