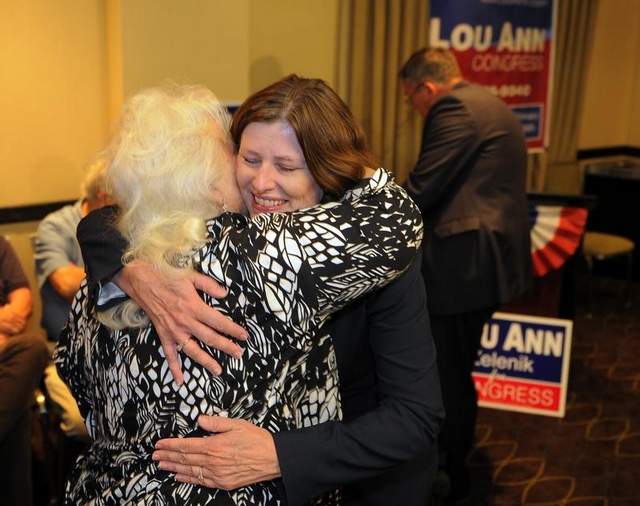 'There, there Lou Ann' – supporter commiserates with Zelenik over her humiliating defeat
A Tennessee Republican congresswoman survived a spirited primary election challenge on Thursday from an opponent whose campaign was based on opposition to Islam and to a new mosque built near Nashville.
U.S. Representative Diane Black won the primary election by a comfortable margin over Lou Ann Zelenik, noted for her fierce opposition to the Islamic Center built in Murfreesboro, about 30 miles south of Nashville, although it was outside the congressional district she sought to represent.
Zelenik was backed by a wealthy conservative businessman from Nashville, who paid for ads attacking Black over the mosque and Islam. Zelenik charged that Black had not opposed the mosque vigorously.
Zelenik pledged during the campaign that if elected she would "work to stop the Islamization of our society, and do everything possible to prevent Sharia Law from circumventing our laws and our Constitution."
Although Black also opposed the mosque, saying its approval was rushed through, she said she would respect the U.S. constitutional right to freedom of religion.
"Tonight, voters sent a message that they are happy with the way they are being represented in Congress, and I am honored to have their vote of confidence," Black said at her victory celebration.
See also "Diane Black easily beats Lou Ann Zelenik in 6th District",The Tennessean, 3 August 2012