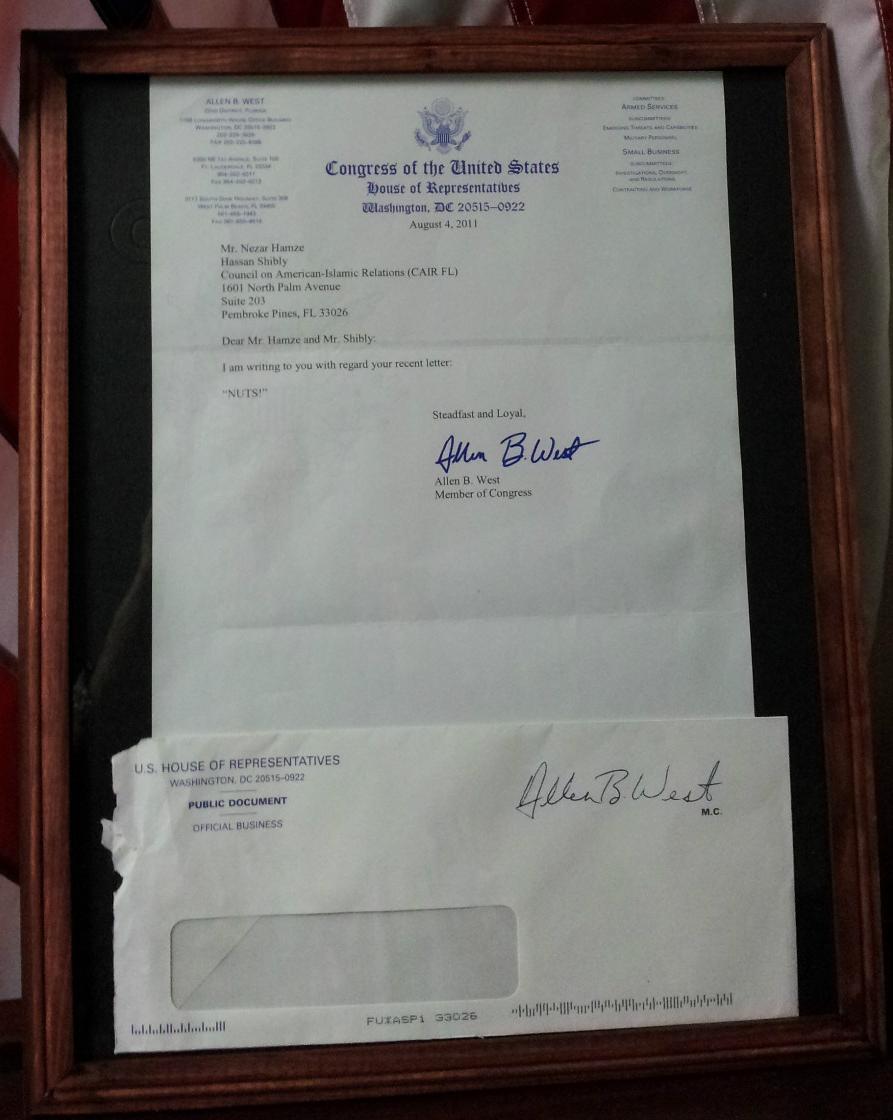 The Council on American-Islamic Relations Florida announced Tuesday that a letter in which then-Congressman Allen West wrote "NUTS!" sold on eBay for $2,625.
The eBay listing shows West's brief note from Aug. 4, 2011, addressed to Nezar Hamze and Hassan Shibly of CAIR Florida. They had sent the South Florida congressman a letter that July expressing their concerns about his association and support of individuals they said "have been identified as anti-Islam extremist(s)," and urging West to cut his ties with them.
"I am writing to you with regard your recent letter: 'NUTS!'" West responded, CAIR said. The letter concluded with the words "Steadfast and Loyal" above West's signature, name and title. West still has not fully explained his meaning, CAIR said.
"We are taught in Islam to meet a bad deed with a good deed. So we turned Allen West's bad deed into 2,625 good deeds. We thank Allen West for his 'NUTS'!" CAIR said in a statement Tuesday. "Every penny of these monies will be used to enhance understanding of Islam, encourage dialogue, protect civil liberties, empower American Muslims, and build coalitions that promote justice and mutual understanding."
West, a one-term tea party congressman, lost the November election in a close and contentious race to Democrat Patrick Murphy in the 18th Congressional District, which includes northern Palm Beach County and parts of Martin and St. Lucie counties. West challenged the results before conceding two weeks later.
PJ Media recently announced that West had joined the company as its "director of Next Generation programming" and will host an online television show, "Next Generation Today."
NBC 6 South Florida, 22 January 2013