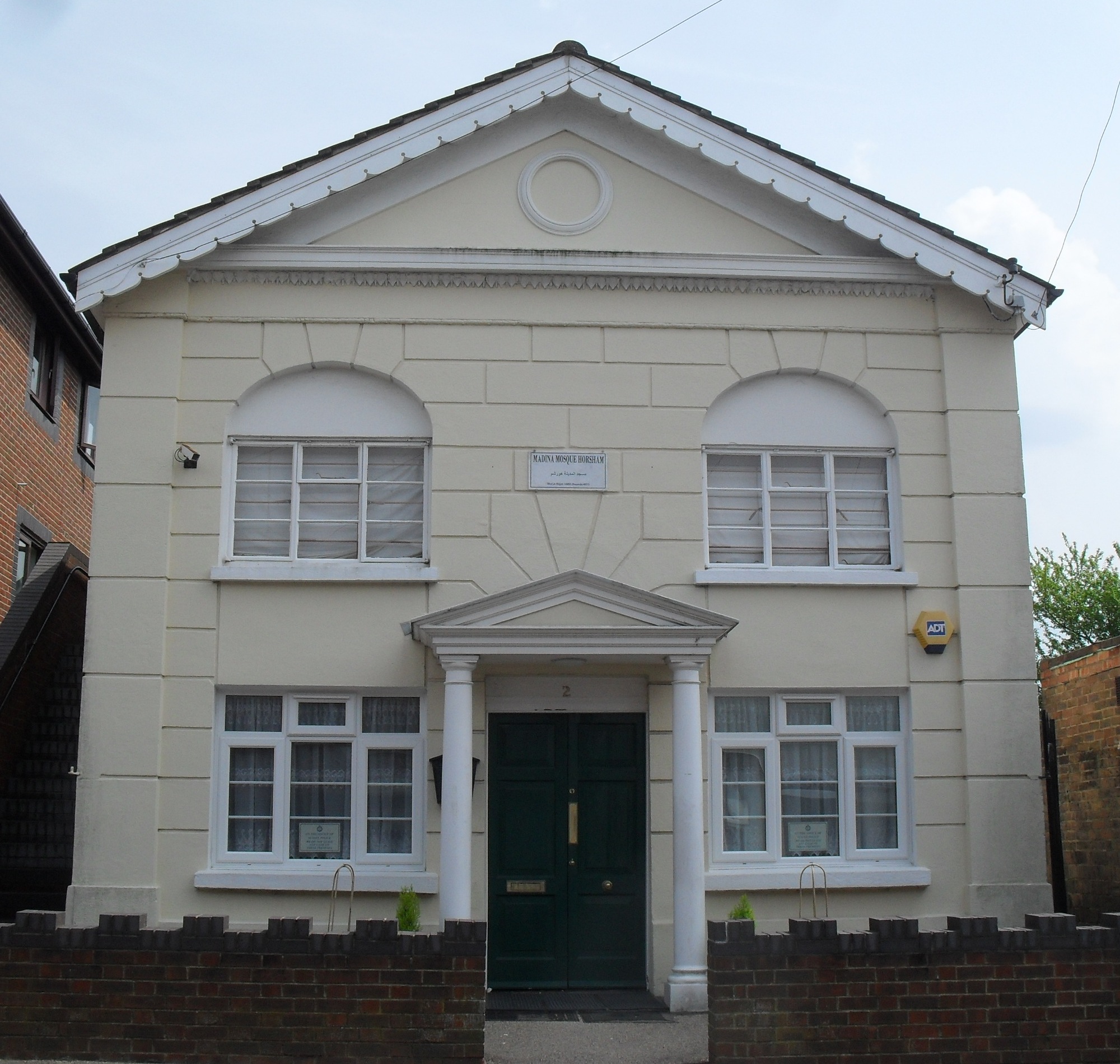 Police are investigating a racist message which was stuck to the front door of a mosque in Horsham.
On Friday January 18 a notice was found on the front of Madina Mosque in Park Terrace East, Horsham, which included racist language.
It is believed that the notice was placed on the mosque between 7pm on 17 January and 7am on 18 January. The incident was reported to Sussex Police on Monday 21 January and is being investigated as a hate crime.
Chief inspector Howard Hodges, district commander of Horsham, said: "Sussex Police takes incidents of this nature very seriously and a thorough investigation to identify those responsible for the notice is taking place. Hate crime is not acceptable and the deplorable actions and views of this minority are thankfully not shared among the community."
He continued: "Hate crimes and hate incidents are hurtful and can be very threatening; they can be confusing and frightening and create a lot of worry. We are working closely with the local community, including users of the mosque, our partners and other residents in the town, to gather information about this incident and offer reassurance and support to those who may have been affected by this incident.
"Hate crimes are any crimes that are targeted at a person because of hostility or prejudice towards that person's disability, race or ethnicity, religion or belief, sexual orientation or transgender identity. Whether you experience hate crime against yourself or your property it is important to always report it."
Anyone with information regarding this incident which may assist police with their enquiries, or anyone concerned about this incident, is asked to contact Sussex Police on 101 quoting serial 396 of 21/1 or the independent charity Crimestoppers anonymously on 0800 555 111.
Sussex Police news report, 22 January 2013
Update:  The Argus reports that the message was a printed and laminated sign that included the sentence "Keep Britain for Christians and whites only".