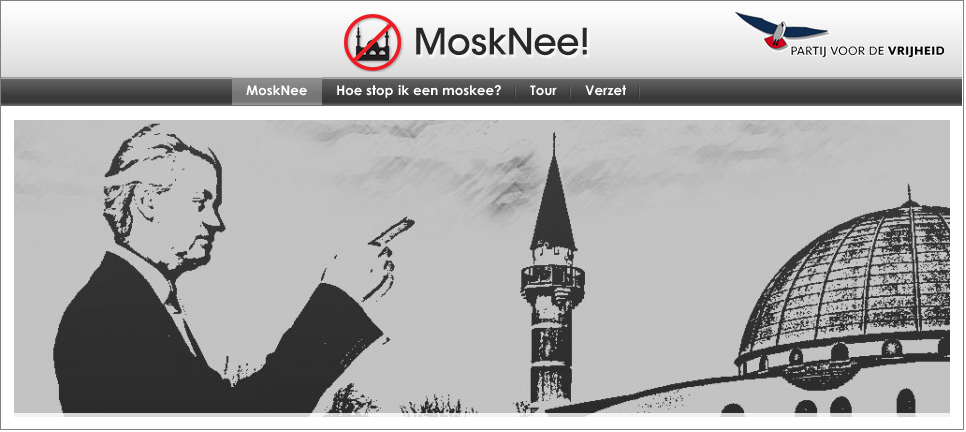 Geert Wilders has launched a new website, MoskNee (MosqueNo), which aims to offer advice to non-Muslims who want to mount a legal challenge to plans for a new mosque in their area. The site claims:
"The Netherlands is not an Islamic country and should never be. Yet we see the influence of Islam increase hand over hand…. Under the influence of the fast-growing Muslim population – around 1 million people in 2013 – the number of mosques has increased sharply. The Netherlands now has more than 450…. What would be nice is a Netherlands without mosques. The PVV therefore says: enough is enough. As far as we are concerned there will be no more mosques in the Netherlands."
In an interview with Algemeen Dagblad Wilders states that "the mosque is a symbol of an ideology of hatred, violence and oppression" and that ideally the PVV would like to ban mosques from the Netherlands altogether. However, this has proved legally impossible, so the PVV has adopted a different approach. The purpose of the initiative is to promote "more resistance to the Islamisation of the Netherlands", Wilders explains. He also admits that MoskNee has been set up in conscious imitation of Gavin Boby's Law and Freedom Foundation (aka Mosquebusters) in the UK.