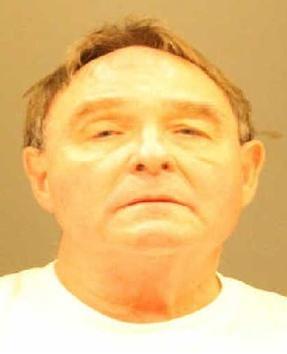 A man who verbally insulted a 55-year-old woman because of her ethnicity and threatened to punch her while she was waiting in line for a prescription at the Walgreen's pharmacy at 324 North Main St. was arrested Saturday evening at his home and charged with hate crimes by West Hartford Police.
Michael John Germain, 68, of 725 Mountain Rd., was observed making "rude, offensive, and obnoxious comments for no reason" to a woman who was waiting in line at the pharmacy, said Lt. Jeff Rose of the West Hartford Police. The incident was reported by a pharmacy employee as well as the victim.
Many of the comments allegedly made by Germain included obsecenities which cannot be printed, Rose said. According to Rose, Germain was also heard saying, "I don't like Muslims … get the hell out of here," and also threatened to punch her.
The man did not touch the woman, Rose said, but he followed her out to the parking lot, still swearing and yelling to her, and got into his car and drove away before police arrived.
The victim, who according to Rose was "upset and crying," was able to get the man's license plate and he was later arrested at his home on Mountain Rd. According to police, the woman did not provoke the man in any way.
Germain was charged with second-degree breach of peace, hate crimes, and second-degree threatening. He was released on $10,000 non-surety bond, and is scheduled to appear in Hartford Superior Court on Sept. 27.
West Hartford Patch, 17 September 2012
See also "CAIR asks Feds to consider charges in harassment of Conn. Muslim", CAIR press release, 17 September 2012