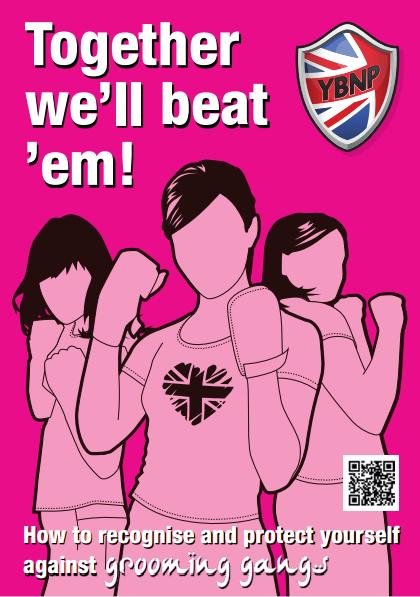 Headteachers on Teesside are being warned about a leaflet campaign by the British National Party targeting schools.
Cleveland Police has branded the content of the BNP leaflets as "provocative and detrimental to good community relations". The force has consulted with the Crown Prosecution Service regarding any potential offences and is awaiting their advice.
Teachers on Teesside are being called on to be vigilant about any possible BNP political activity seeking to engage young people.
The "Together we'll beat 'em!" leaflet "focuses on dangers faced by young people from organised gangs of paedophiles," say the BNP. The pink flyer, branded with a YBNP (formerly the Young BNP) logo, shows three girls, arms raised in a boxing stance.
Addressing "Dear Head Teacher/ Head of the Year", a covering letter from Adam Walker of the BNP, a former teacher himself, warns: "This problem is very real and the consequences in terms of social development for people targeted by the gangs is disastrous."
The letter goes on: "Whilst the British National Party fully recognises that paedophiles come from all walks of life, we are particularly concerned that in recent years, authorities up-and-down our country have attempted to cover up crimes where the perpetrators include groups of Muslim men."
Mr Walker, from Spennymoor, told the Gazette the leaflet drive was part of a national awareness campaign and, while he had only written to schools in County Durham, it was possible the BNP could contact schools "throughout the North-east". He added: "If schools aren't doing their job properly then we must do it for them."
Wendy Shepherd, children's services manager for Barnardo's, alerted Cleveland Police and local authorities after being emailed the BNP letter from an alarmed colleague. "I was very concerned on two levels," she said. "On one level they have made it so child and young person friendly that young people would think this is something to look at."
Wendy said it was "despicable" the way the leaflet encouraged the reader "to look at the Muslim community as all paedophiles and groomers".
Evening Gazette, 7 December 2012