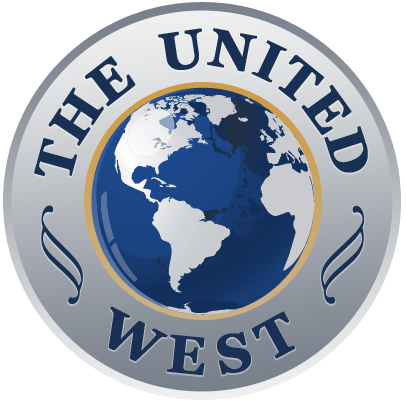 What was billed as a 9/11 memorial service took on elements of an anti-Islamic rally Wednesday, including a lengthy speech by the leader of what has been labeled an anti-Muslim hate group.
An audience of about 500 people, including schoolchildren, gathered at Patriots Park at 10 a.m. to hear remarks by city officials, law enforcement and family members of those who died on 9/11 and the ongoing fight against terrorism. But three other speakers used the podium to criticize Islam and the policies of President Obama, taking city officials by surprise, including Venice Mayor John Holic, who called the message "extreme."
One speaker was Tom Trento, who heads an organization called The United West, which says its mission is to defend "Western Civilization against Shariah Islam." The United West is based in Lake Mary and is classified as an "anti-Muslim hate group" by the Southern Poverty Law Center. Trento, whose speech lasted for nearly 30 minutes, told the audience: "I'm not talking about radical Islam or moderate Islam. I'm talking about all Islam. Their goal is to get every single one of us to convert to Islam. And they won't stop until we do."
Mayor Holic stressed that the event was not city-planned and that an organization called Salt of the Earth had rented out the park and organized the event. "He had some pretty extreme points of view," Holic said of Trento. "I guess pretty extreme is underplaying it a little bit."
Holic said neither he nor any other city officials left during the political and anti-Islam remarks. "Out of respect for the day and the meaning for the day, I don't think it would have been proper for any of our people to leave and walk away," Holic said.
Holic added that in the future he will scrutinize the backgrounds and views of speakers before he attends such an event.
Some in the crowd cheered when anti-Islam remarks were made, which troubled Maj. Michael Dubrule of the U.S. Marine Corps, who was overseeing a group of Venice Middle School young Marines at the event.
He said the school group volunteered to hand out water and programs before the speakers began to take a political turn. "I talked to (the students) about the fact that it's a free country," Dubrule said. "And when people are asked to speak, they sometimes have personal agendas that don't always reflect what we're here to do."
Gene Sweeney, who is head of the group Salt of the Earth, organized Wednesday's event. He defended the statements made by Trento and other speakers. "People are overly politically correct," Sweeney said. "If people want to remain in self-imposed ignorance, they can all hold hands and sing 'Kum Ba Yah' together."
Sweeney added that Venice residents have a special obligation to seek understanding of 9/11 since several hijackers and plotters lived and trained in Venice.
Much of the program was a standard memorial ceremony, in which speakers, including Venice Police Chief Tom McNulty, who was a detective in New York on 9/11, shared reflections of the terrorist attacks. "Their mission failed," McNulty said of the terrorists. "We stood together, we faced the fight, and we said never again."
But as some city officials and family members of those killed on 9/11 and in the ongoing war against terrorism finished speaking, the event became charged with anti-Islam messages, as well as harsh criticism of President Obama.
Members of The United West handed out books warning of the threat to America and DVDs titled "Obsession: Radical Islam's War against the West." One woman held a large "Impeach Obama" sign on a totem. Trento told the audience that the Obama administration failed to realize the threat posed by Islam, and the administration was too worried about being "politically correct" to target America's enemies in the Muslim world.
When asked about why he made political statements at the memorial ceremony, Trento said he felt it was an obligation. "Being apolitical is an artificial way of looking at life," Trento said. He added that if he had a conversation with a Muslim, "I would ask them, is your allegiance to the United States of America or to Islam? If they're being honest, they'll say Islam."
Mark Potok, a senior fellow with the Southern Poverty Law Center, said that while thousands of groups in the United States are critical of Islam, few are as vicious in their criticisms as the United West. "They are a vicious, conspiracy-minded, Muslim-bashing group," Potok said.