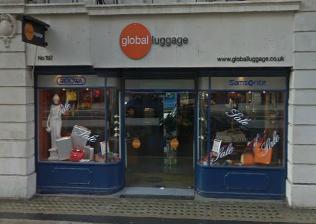 A London-based retailer forced a Muslim employee to resign after she wore a headscarf to work, because it wanted to retain its "trendy" image, an employment tribunal has ruled.
Ms Farrah brought a claim for unfair dismissal and direct religious discrimination against her former employer, Global Luggage Co, after the company moved her to a different store to maintain its "trendy" image and later forced her to resign.
Originally, Farrah worked in both the Oxford Street and Piccadilly branches of Global Luggage Co on alternate days each weekend. However, the day after Farrah wore a headscarf to work one of the directors immediately moved her to the Oxford Street store and changed her rota so that she no longer worked at the Piccadilly store.
When Farrah challenged one of the directors as to whether the reason for this move was because she had worn a headscarf, she was told that the company was "trying to maintain an image at Piccadilly" and that it was "trying to be trendy".
A couple of months later, Farrah was forced to resign after she took an extended lunch break.
However, the tribunal ruled that the company had "seized on the claimant's admitted misconduct as a pretext for dismissing her" and that the real reason for her forced resignation was that she had worn a headscarf to work.
Farrah won her claim for unfair dismissal but lost her claim for direct religious discrimination. However, the judge said that, had she brought a claim for indirect discrimination, the tribunal would have "in all likelihood" ruled in her favour.