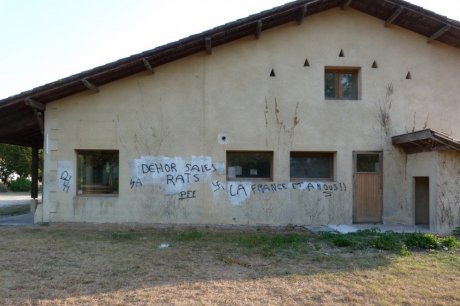 Sud Ouest reports that a building at Le Barp in Val de l'Eyre in south-west France which is used by the local Moroccan community as a prayer hall has suffered the third graffiti attack since July.
Swastikas and other Nazi symbols were accompanied by racist and xenophobic slogans such as "dirty rats out" and "France belongs to us".
The words "maire = collabo" were also found – a reference to the mayor of Le Barp, Christiane Dornon, who organised a demonstration in support of the Moroccan community following the previous two attacks.