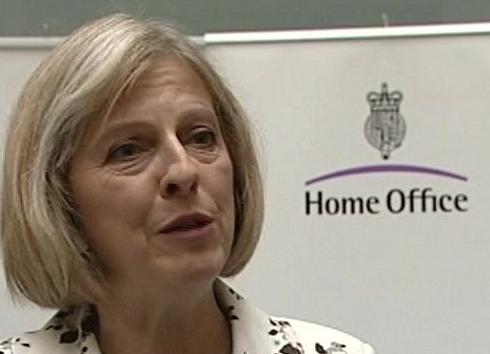 The Daily Telegraph reports that home secretary Theresa May has accused universities of "complacency" in tackling Muslim extremism.
May told the Daily Telegraph that universities are not taking the issue of radicalisation seriously enough and that it was too easy for Muslim extremists to form groups on campuses "without anyone knowing".
May was evidently outlining changes in the Prevent counter-terrorism strategy, an updated version of which will published this week.
"I think for too long there's been complacency around universities," she said. "I don't think they have been sufficiently willing to recognise what can be happening on their campuses and the radicalisation that can take place. I think there is more that universities can do."
She also said the government would cut funding to any Islamic group that does not subscribe to "key British values". The Telegraph says that about 20 groups are already losing their funding.
May criticised the Federation of Student Islamic Societies for not challenging extremism sufficiently: "They need to be prepared to stand up and say that organisations that are extreme or support extremism or have extremist speakers should not be part of their grouping."
May's comments run counter to the views expressed by Nicola Dandridge, the head of Universities UK, who has argued that there is no evidence of extremist speakers at universities encouraging violence.
Note the ridiculous illustration to the Telegraph's report, by the way. It's a photo of a demonstration by Anjem Choudary's tiny band of nutters, captioned "Any Islamic group that espouses extremist views faces having its funding cut". Is the Telegraph really asking its readers to believe that groups like Choudary's have been in receipt of state subsidies?
The same photo appears at the top of a Telegraph editorial which opines: "Multiculturalism is more than a failed ideology: it threatens our safety. Several former students at British colleges have already been caught planning murder: Umar Farouk Abdulmutallab, ex-president of UCL's Islamic Society, tried to blow up a plane in 2009. We need a change of culture in our universities…."
Update:  See the Daily Mail, which reports the issue under the characteristically restrained headline "40 UK universities are now breeding grounds for terror as hardline groups peddle hate on campus".
For a more balanced report see BBC News, 6 June 2011
See also FOSIS press release, 6 June 2011
Further update:  See "'Easy and simplistic': Theresa May's campus extremism strategy condemned", Guardian, 6 June 2011
One more update:  The report on this evening's BBC London News was an absolute disgrace. Viewers were informed that "there's clear evidence that some students are being radicalised on campus". And that claim – which is of course hotly disputed – was backed up by interviews with such "authorities" as Raheem Kassan of Student Rights and Davis Lewin of the Henry Jackson Society. There was also a brief appearance by Nicola Dandridge of Universities UK, who has emphatically rejected the charge that "Islamic extremism" is a serious problem on campuses – but that point was edited out of her interview. Needless to say, the BBC didn't bother to talk to anyone from FOSIS.