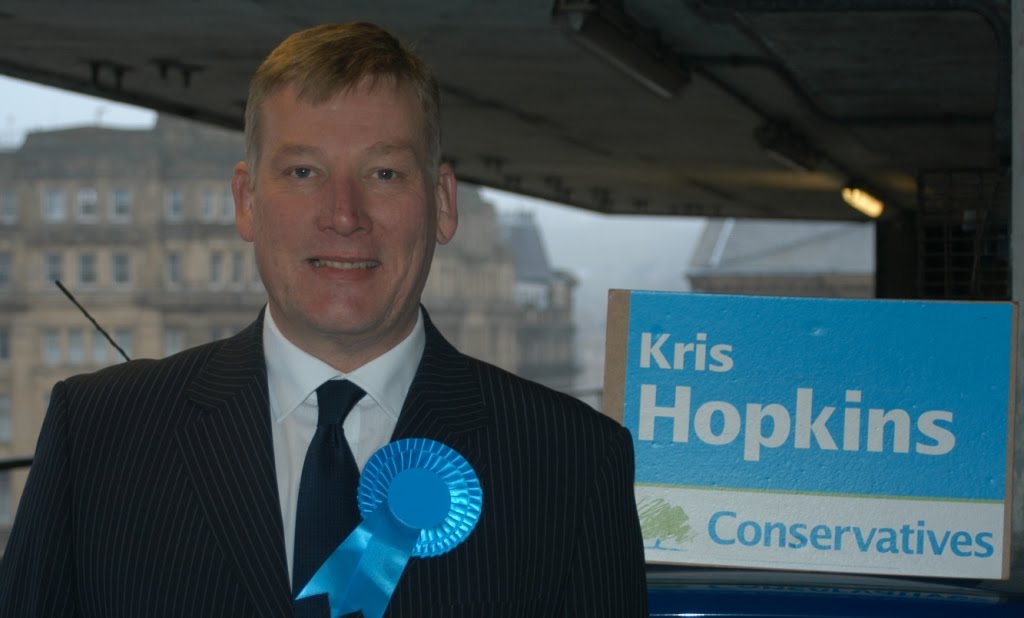 Tory MP Kris Hopkins has sparked a row in the Commons by claiming gangs of Muslim men are raping white "kids".
The Keighley MP claimed police had felt they needed "permission" to go after abusers due to "political correctness". He said MPs should not avoid talking about the issue or the BNP and others will hijack it.
But Labour MP Yasmin Qureshi warned about "playing into the hands" of far right groups with such accusations. The Bolton South East MP said senior police officers and judges involved in cases of abuse had said race did not play a part.
She said the fact that the victims of abuse were white – in the cases Mr Hopkins was referring to – was "coincidental not deliberate". She warned against losing sight of the "bigger picture" – that the common factors in all cases of abuse was the vulnerability of the victims and the fact that the perpetrators were "nearly all men".
"They (the victims) are always young girls, or young boys, or children and … the victims in these cases are always the vulnerable ones. It's never the child who has got a secure happy family life," she told MPs.
She was speaking in a Commons debate on the sexual exploitation of children.
Mr Hopkins insisted he had been right to raise the issue, telling MPs: "Time and time again it's a white girl being raped by Muslim men and if we deny that fact in this House then the BNP and everybody else climbs on board."
He acknowledged that there were "long lists of notorious abusers" who were not Muslim but he added: "We shouldn't get away from the fact that there are gangs of Muslim men going round and raping white kids".
---
Hopkins is a former chair of the All-Party Parliamentary Group on Islamophobia. He resigned when fellow MPs refused to capitulate to a witch-hunt against ENGAGE, the then secretariat of the APPG.
Here, via Hansard, are some excerpts from Hopkins' contribution to the Commons debate on child sexual exploitation:
The demographics say that they [the perpetrators] will be white, but we should not get away from the fact that gangs of Muslim men are going round and raping white kids at this moment in time. That is an horrendous thing to say, but it is the fact of what is happening. I want to explore some of the state's agencies' behaviour towards that, and some of the community's associated behaviour and culture….

I have been in local government for a long time and have heard lots of comments from police officers. I had to say explicitly to senior police officers that it was okay for them to pursue individuals who were perpetrating such crimes—I needed almost to give them permission to pursue those people. Political correctness ran through the political class and some of our agencies…. What I would say is that I genuinely think that police officers were not encouraged—"sat on" is the wrong phrase—to go in pursuit of people….

Perhaps some of my friends, both in the House and back home, will not like what I am going to say, but one of the problems is the way that women are treated and valued by Muslim men…. Fundamentally, there is a sexist behaviour by Muslim men towards women. We talk about institutions and commissions and all the rest of it. Fundamentally, as leaders, we need to challenge the behaviour that is going on….

I want to consider the way boys live in those households. I am afraid, as one senior council officer said to me, they are little princes: they can do nothing wrong, their behaviour is not challenged, and eventually that can manifest itself.

In one instance outside Bradford university, Muslim men patrolled the streets around the university verbally abusing women and girls all the time. Rather than the community of peers challenging that behaviour, we had to have a specific police intervention to stop that sexual abuse of women. I am sorry, but that is not something that just manifested at 16, 17 or 18; it is a cultural thing about the behaviour towards women that has set in right at the beginning….

Finally, lots of women wear traditional dress, including the veil, but there is an issue with men looking at women in western clothes—there is the idea that they are doing so because they want sex and think that those women are available. That behaviour by some Muslim men towards western women needs to be challenged. I could talk in-depth about this matter, but I am running out of time. It is enough to say that I want people in my town to be successful, but they must understand the values that we live by….

The hon. Lady says that this is not about race or religion, but time and again it is a white girl being raped by Muslim men. If we deny that fact in this House, the BNP and everybody else will climb on board.
Update:  Here are a selection comments in support of Hopkins posted on a popular far-right Facebook page: