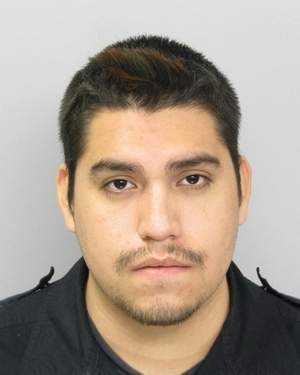 A Texas man who threatened to blow up the Islamic Center of Murfreesboro apologized to the imam and mosque leaders on Monday, then pleaded guilty to a federal charge.
"I've been around with all types of people, and have all types of friends," Javier Alan Correa read Monday in federal court in Nashville. "I also understand not all Muslims are terrorists. I was just ignorant at that time, plus I had been drinking alcohol so I wasn't thinking very clearly which is why I made a very poor choice in calling. Sir, after making that phone call I felt really bad and guilty. I really felt awful and I knew what I did was wrong. I'm sorry for that."
U.S. District Court Judge Aleta A. Trauger then sentenced Correa, 25, of Corpus Christi, Texas, to eight months of home detention and five years of federal probation, according to the terms of his plea agreement.
The charge came from a profanity-laced telephone call he made Sept. 5, 2011, to the Islamic Center of Murfreesboro punctuated with, "On Sept. 11, 2011, there's going to be a bomb in the building." Correa told the judge that he had been drinking that night and had watched a CNN program called "Unwelcome: The Muslims Next Door." He said the show had enraged him and had prompted him to phone in the threat.
Essam Fathy, chairman of the Islamic Center of Murfreesboro, said he and the community had fully accepted his apology and the judge's sentence.
"I do feel sorry for the guy," Fathy said by telephone. "He did offer an apology, and I can understand people can get heated sometimes by this and that. Sometimes people don't mean to do an evil act. Although, what he said actually scared people a lot in our congregation. It made parents not willing to take their children here for several days. But the apology is very well accepted and he is very much forgiven."
While the sentencing brings closure to one controversy with the Islamic Center of Murfreesboro, others remain. The investigation into the August 2010 torching of construction equipment on its property remains open, the suspect still at large.
See also "Mosque bomb threat brings no jail time", Daily News Journal, 3 June 2013