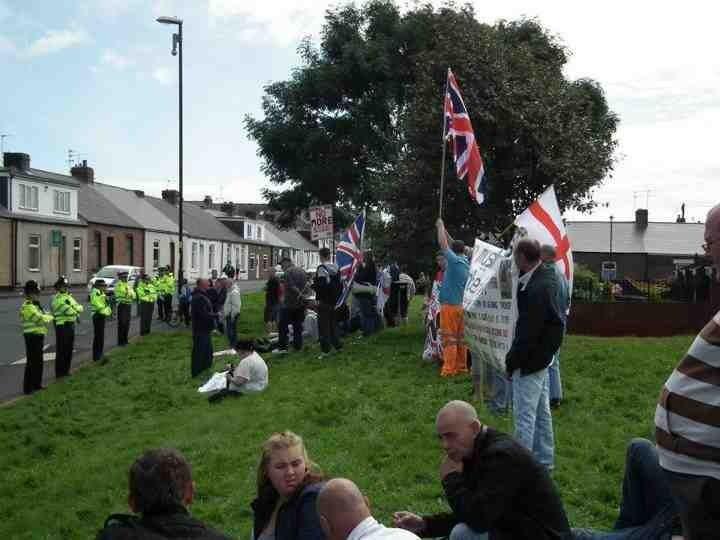 The massed ranks of the NF at their anti-mosque protest in Sunderland
Anti-racists saw off a National Front-organised protest in Sunderland on Saturday. The fascist National Front was protesting at Sunderland council's recent decision to grant planning permission for the construction of a new mosque in the Millfield area of the city.
Up to 150 people – local Muslims, trade unionists, Greens and socialists – responded despite less than 48 hours' notice, gathering to counter the anti-Muslim demonstration.
Anti-racists successfully challenged the fascists' plans, outnumbering them by three to one, and undermined the limited local support for the NF's message. We highlighted the NF's poisonous beliefs via chants of "Nazi scum, off our street" and banners whose slogans included "Get the Nazis out of Sunderland". After an hour and a half, the NF skulked off.


Rather larger numbers at the anti-fascist counter-demonstration
Update:  See also "Mosque protesters and anti-fascists separated by police in Sunderland", Sunderland Echo, 13 August 2012