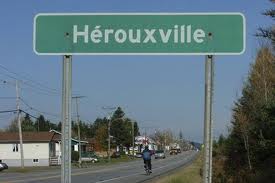 One of the authors of Hérouxville's infamous code of conduct in 2007 is calling for all mosques across the country to be closed temporarily, in reaction to the killings of two Canadian Forces members in separate incidents in Ottawa and St-Jean-sur-Richelieu last week.
In an interview with the French-language TVA network, André Drouin, a councillor in the Mauricie town at the time, noted that both attackers from last week were recent converts to Islam.
"When we see what's common with those two people … and there are others across the country … they all passed through mosques," he says. "Maybe there's a problem with mosques. You don't need to be a genius to think of that."
Among other things, the Hérouxville code of conduct forbade the stoning of women and burning them with acid. The document earned worldwide notoriety, and helped kickstart the debate in Quebec on the "reasonable accommodation" of ethnic and religious minorities, and led to the creation of the Bouchard-Taylor commission to study the issue.