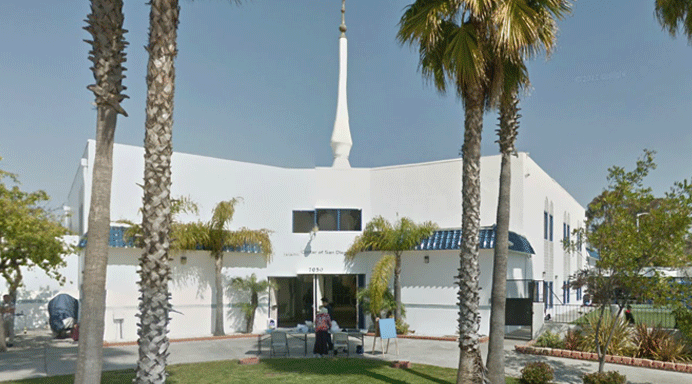 SAN DIEGO — A local Muslim civil rights group said a threatening letter was received by a San Diego-area mosque this week and has asked the FBI to investigate.
The letter, which came through the U.S. mail on Wednesday, was opened and included threatening language, said Hanif Mohebi, executive director of the San Diego chapter of the Council on American-Islamic Relations. He said the envelope also had a little plastic bag containing an unknown substance attached to the back of it.
Mohebi said the letter referred to a "death sentence" and also made references to Los Angeles, Oakland and San Francisco. He said the letter has been turned over to San Diego police.
FBI spokesman Darrell Foxworth said the FBI and U.S. Attorney's Office is investigating the threat and contents of the letter. Authorities determined Friday the substance is not harmful and poses no threat to public safety.
Mohebi declined to disclose the exact contents of the letter, but said he has asked mosques and other religious centers in other cities to report if they receive similar threats. "Really our aim is to make sure that people are safe and secure," he said.
In a Facebook post, Mohebi blamed the letter on the "rising level of anti-Muslim sentiment in our society that goes largely unchallenged."
San Diego Union-Tribune, 10 October 2014
See also "Alleged threat made to San Diego mosque", NBC 7 San Diego, 10 October 2014
And "FBI asked to probe threats to local mosque", 10News, 10 October 2014
Also "CAIR-San Diego asks FBI to probe letter threat, unknown substance sent to mosque", CAIR press release, 10 October 2014
The Islamic Center of San Diego, which received the threatening letter, was also targeted in July last year when a man barged into the mosque and announced "I'm going to kill all of you".