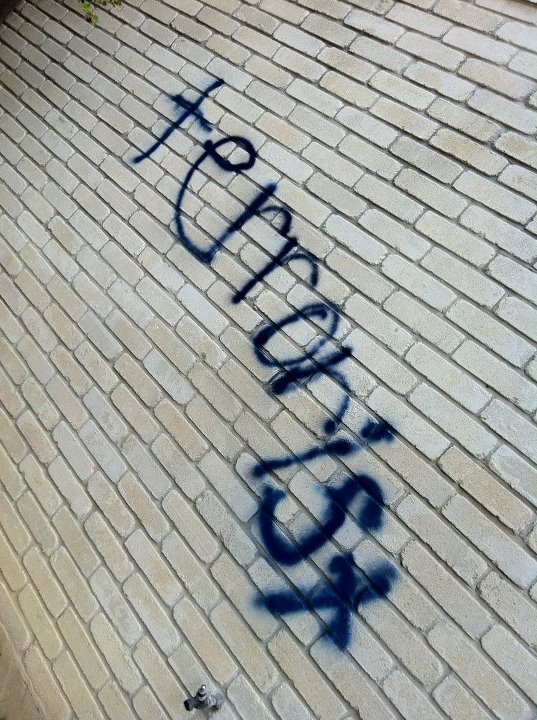 SAN ANTONIO, Texas — It was America's birthday but for one family July Fourth was no party. It was a nightmare for a Muslim family who said someone spray-painted the word "terrorist" on their home Wednesday morning and it didn't stop there.
The family said on Wednesday night someone rang their doorbell and started banging on the front door. The family told police they also heard fireworks being thrown at their door.
San Antonio police are investigating the incident as criminal mischief, but the family, who is of Pakistani heritage, wants more done. They are asking for the FBI to get involved.
The San Antonio Chapter of the Council on American-Islamic Relations called on state and federal law enforcement authorities to get to the bottom of this possible hate crime. On Thursday, the same civil liberties group called for an investigation into a suspicious fire at a Missouri Mosque.
The family moved to the United States in 1978 and they have lived in the home near NW Military and Hunters Green for the past 18 years. They said their home has been targeted twice before. In November their home was burglarized.
Aside from the two recent incidents, the family says they have not had any problems. They say they don't know who would commit such a hateful act.
See also "CAIR-San Antonio asks FBI to probe hate vandalism of Muslim family's home", CAIR press release, 5 July 2012