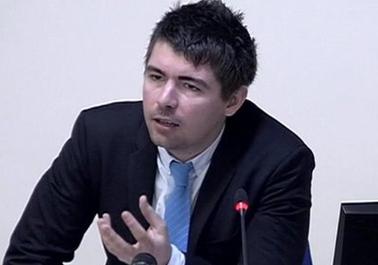 A former Daily Star journalist has repeated accusations that a number of British daily newspapers put pressure on journalists to fabricate anti-Muslim stories.
Richard Peppiatt, who worked as a full-time freelance journalist at the Daily Star for two years, claimed that editors forced journalists to fabricate news that suggested Muslims and immigrants were threatening national security.
He said the fabricated stories were mainly related to Muslims, depicting them as a threat to British society. The defamatory stories became more widespread after the bombings in London on June 7, 2005 – often referred to as 7/7 – and the Sept. 11, 2001 attack on the United States.
"Especially since 7/7 and, to a degree, since 9/11, Muslims have certainly been painted as the 'cartoon baddy'. Definitely in the tabloids. Someone always has to be blamed, you can't just leave it up in the air when something happens; somebody always needs to take the blame. Sadly it's the Muslims that have been chosen to be portrayed as the 'baddies'," he told Today's Zaman in a phone interview.
Peppiatt noted that it was not possible for Muslims to take action against the publication of derogatory articles because it is only possible for an individual who has been mentioned by name to make a complaint to the Press Complaints Commission (PCC), the regulatory body for UK magazines and newspapers. However, if a group or a religion is targeted it is difficult to file a complaint.
"It was therefore challenging for Muslims to complain as there was no one individual being affected by the articles. However, it clearly does affect individuals as it affects the way people behave towards each other in society. I certainly came to understand that what we print in the media has a direct effect on the lives of individuals; this can lead to violence on the streets, based on what we write," Peppiatt told Today's Zaman.